Another One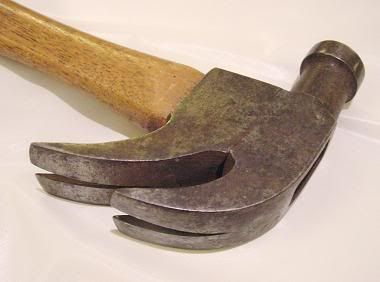 http://www.woodgaz-stove.com/
---
same as the other one. pull the nail part way out then hook it with the second claw to pull it the rest of the way out.
"I'd rather be happy than right." Slartibartfast
---
zelph wrote:Another One
This is the same as the other only different maker.
It's a hammer used to pull nails without bending them so they could be reused without having to hit on them to straighten them. A conservitors hammer if you will.
http://www.woodgaz-stove.com/
---
Editted to add long and short nails without bending
http://www.woodgaz-stove.com/
---