I used a baby bottle and a juice can to make this candle holder.
Baby bottles are made of polycarbonate plastic also known as Nalgene and ?
Can fits perfect inside of bottle. Raise the can to put candle in and to light candle. Two candles can be stored inside, when one is consumed, remove old tin and light next candle.
So far, after 45 min. of burning, bottle is easily held onto, can is too hot to touch.
Pull tab is left attached to accomidate a chain or stainless steel fishing leader of your choice.
Initial test is favorable.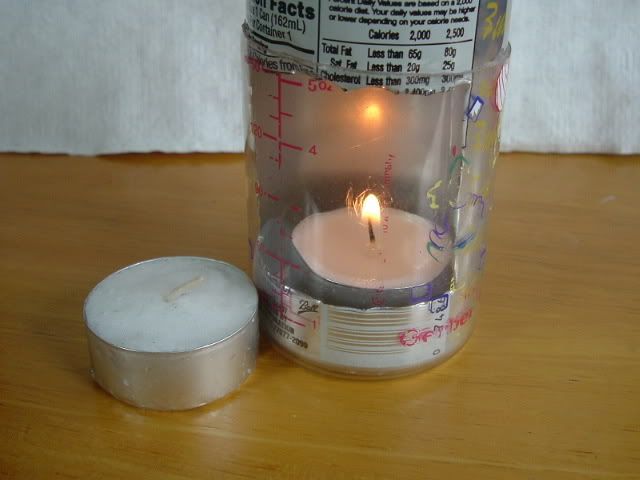 can is lowered and redy for use.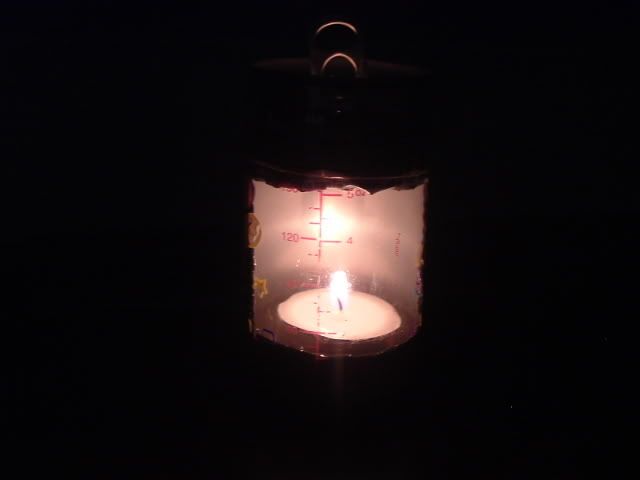 flame pattern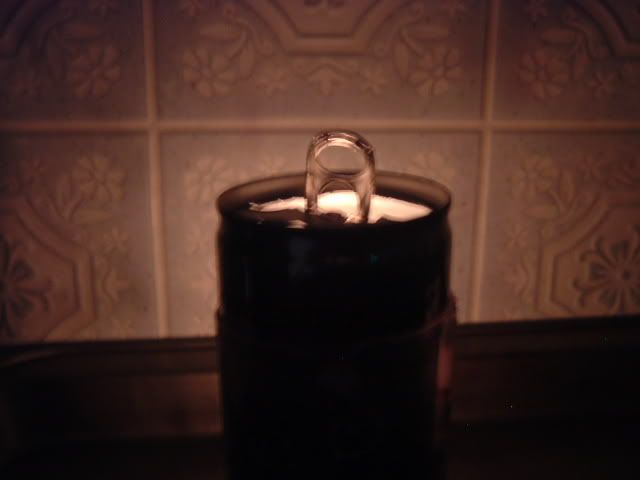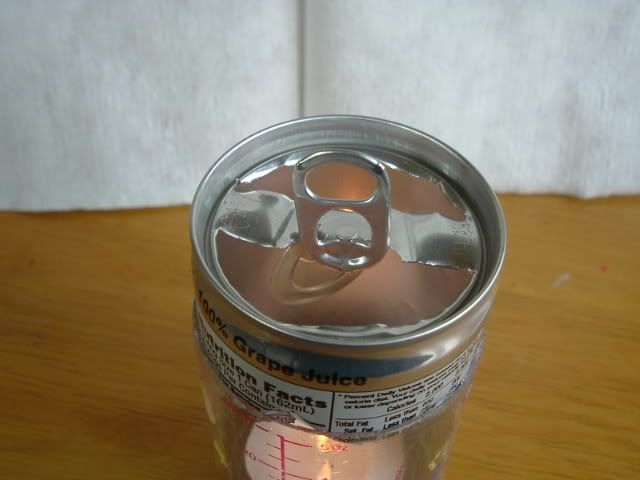 top is cutout and tab is retained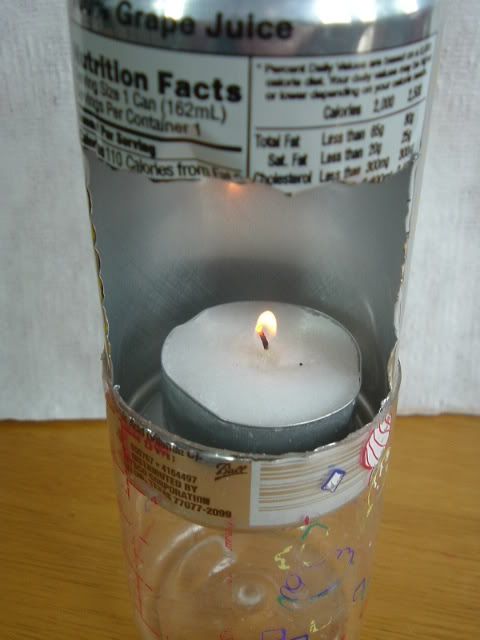 raised for candle insertion and lighting
UPDATED UPDATED UPDATED
Hey!!! all baby bottles are not the same diameter. I tried using a no name bottle and the juice can won't fit. The small bottle I used the first time was a small Gerber brand. For what it was worth.
Hey!!! the candles I'm using are'nt worth a toot. The tea candle I used yesterday petered out after 35 min of burning. The wick went limp and keeled over and almost drowned in its own melted wax. I bought a taller candle today at ace Hardware thinking larger candle, longer burn. Fits in the juice can, very good!!! I light the candle and it turns out to be wimpy, wimpy, wimpy. The wick seems to burn up and only a tiny portion is left to give of light. Humbug!!
I need help understanding the quality of candles what to look for in the stores that would indicate what the quality of the candle is.HELP!!!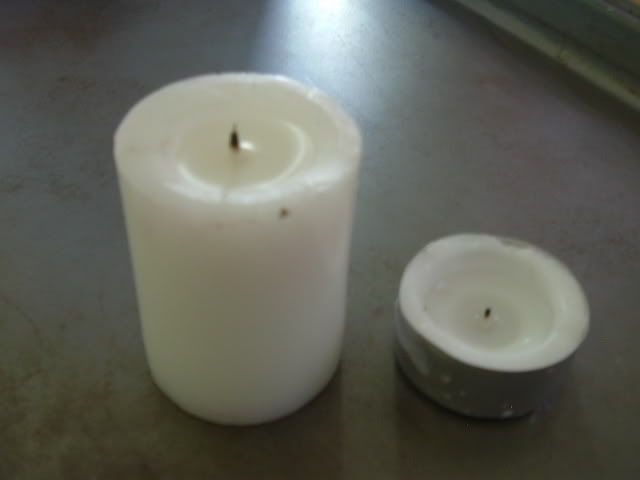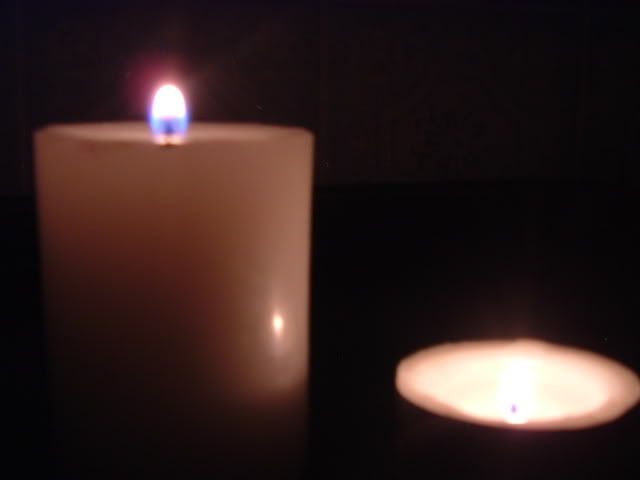 wimpy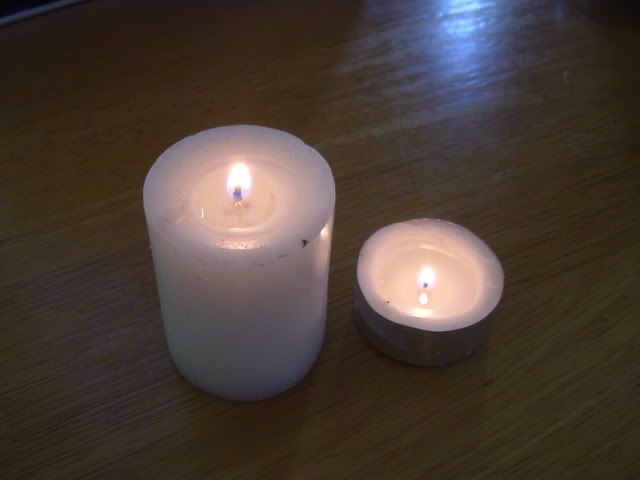 wimpy
An Update:::::
I found a post on Whitblaze.net that gives a little insight about tea candles. Here is what was said in part: Second, not all tea light candles are the same. I sometimes use them around the house and have bought different brands. Some brands last about 4 hours while others last only about 2 hours. The quicker burning ones have a much larger flame and put off a lot more heat. The point of that is that if your plastic holder works okay with a cooler '4 hour candle' that doesn't mean that it won't melt or even burn with a hotter '2 hour candle'. Be careful with that.
Youngblood