Make your own lanter candles by using sheet beeswax foundation. Can be bought in craft stores in the candle making section. Just cut the sheet to desired width/length, place a birthday candle onto the sheet and roll the sheet wax around the candle into a lantern type candle.
Here are some photos of the packaged sheet wax and finished candles.
I tried wrapping the wax around 3 birthday candles close together(the type you can't blow out) to form a large candle. I did'nt burn well at all. Lots of wax melted around the wicks and smothered them big time.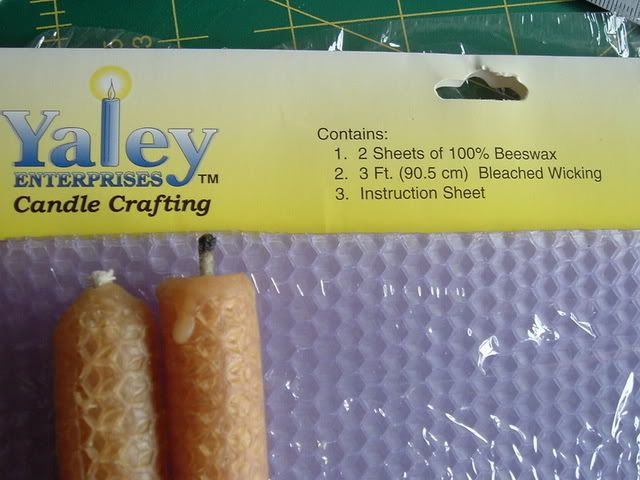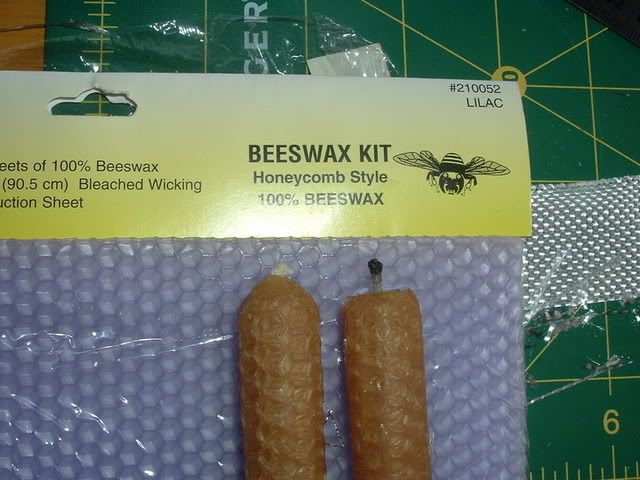 The finished candles are natural color beeswax. The sheets are daug ugly color, thats why they were reduced for clearance at $2.00 per package. Bees wax burns and smells good.