It was only a matter of time!!!!!
I'm working on some glass stove prototypes. I'm using borosilicate glass beakers.
Read more about borosilicate glass here :
http://en.wikipedia.org/wiki/Borosilicate_glass
Most glassware used in laboratories is made of borosilicate glass, due partly to how little it warps when exposed to heat, hence its ability to provide accurate measurements of volume over time.

During the mid-twentieth century borosilicate glass tubing was used to pipe coolants (often distilled water) through high power vacuum tube–based electronic equipment, such as commercial broadcast transmitters.

Glass cookware is another common usage; a borosilicate glass pie plate is almost the American standard pie dish. Borosilicate glass measuring cups, which featured painted-on markings illustrating graduated measurements, are also widely used in American kitchens.

Aquarium heaters are sometimes made out of borosilicate glass. Due to its high heat resistance, it can tolerate the great temperature differences between water and the nichrome heating element.

Many high quality flashlights, such as those made by Surefire, use borosilicate glass for the lens. This allows for a higher percentage of light transmittance through the lens than compared to plastics and lower-quality glass.

Specialty marijuana pipes (commonly sold as tobacco pipes for reasons of legality) are made from borosilicate glass. The high heat resistance allows the pipe to tolerate a longer period of use, and these pipes are also more durable.

Most premanufactured glass guitar slides are also made of borosilicate glass.

New lampworking techniques led to artistic applications such as contemporary glass marbles. The modern glass art movement, spurred largely by the rapid development of a borosilicate color palette at Northstar Glass in the 1980s and 1990s, has provided vast economic growth for borosilicate glass suppliers. Borosilicate is commonly used in the glassblowing form of lampworking and the artists create a range of products ranging from jewelry, kitchenware, to sculpture as well as for the previously mentioned artistic glass "tobacco" pipes.

Borosilicate glass is sometimes used for high-quality beverage glassware; Bodum, Inc. markets a line of French coffee presses and double-walled beverage glasses made of borosilicate, lending them increased durability and microwave/dishwasher compatibility.

Most astronomical reflecting telescope glass mirror components are made of borosilicate glass due to the low coefficient of expansion due to heat. This makes very precise optical surfaces possible that change very little with temperature, and matched glass mirror components that "track" across temperature changes and retain the optical system's characteristics. Borosilicate glass is not used for high quality lenses due to striations and inclusions common to this type of glass.

Borosilicate is also a material of choice for evacuated tube solar thermal technology, due to its high strength and heat resistance.
Here is one photo for now, more next week. Will do testing over the weekend.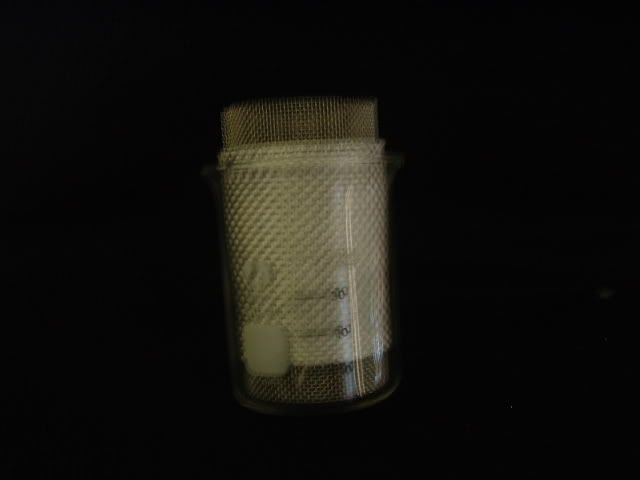 It has fused lines that mark how much fuel you put into it. We hear that question often, how do you measure the amount of fuel you put in the stove?.