Walking thru the thrift store these little jello mold caught my eye.
I made a windscreen/potstand out of one of them by punching some holes around the base.
I put in a tea candle size burner in it for the heck of it. The stove worked well. Next time you see some of these little wavy molds try using one for a potstand. They are made of lightweight aluminum. 4 inches in diameter and ? tall. Not much
They don't weigh much either. Thre're cute
I paid .99 cent for the stack off em. What can I do with the rest of them? I know!!!!! make jello in them and then dehydrate them.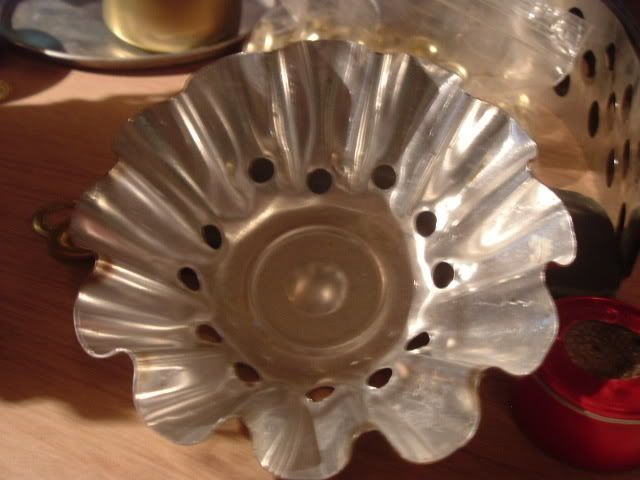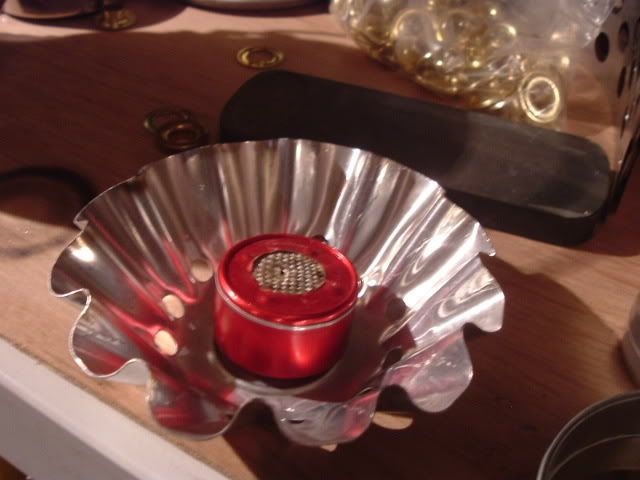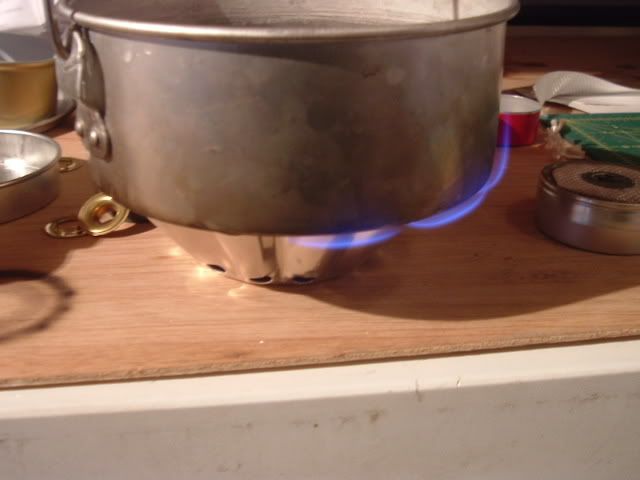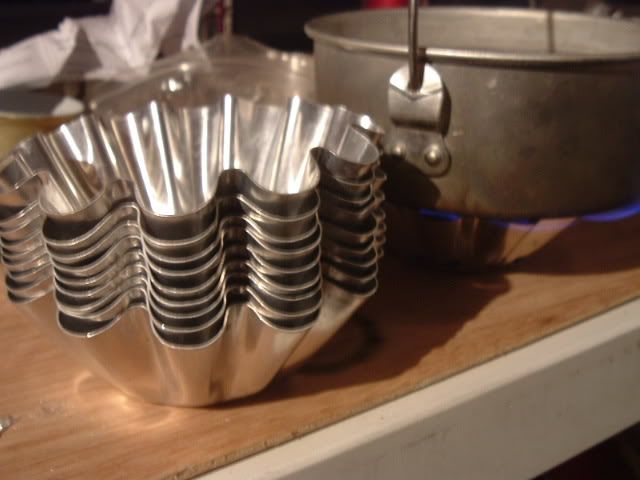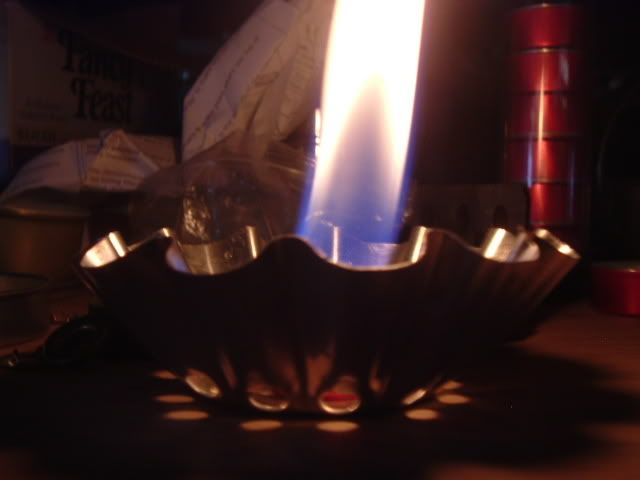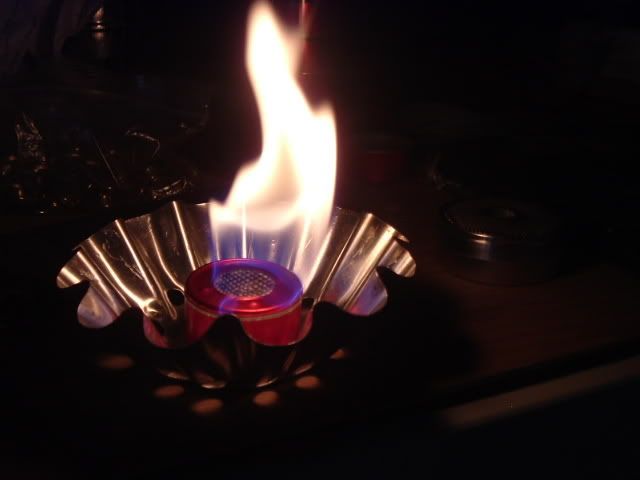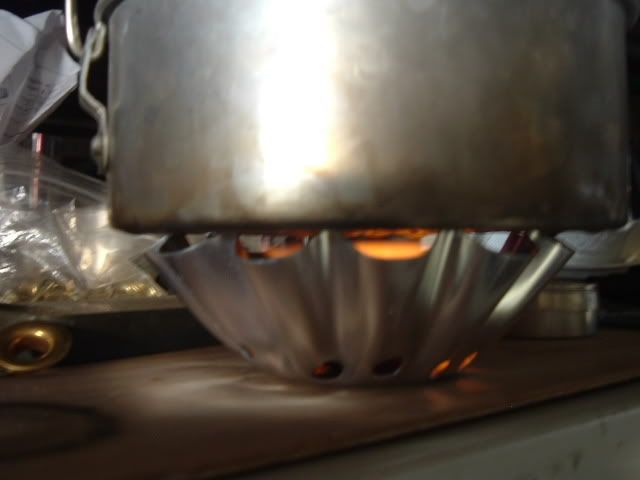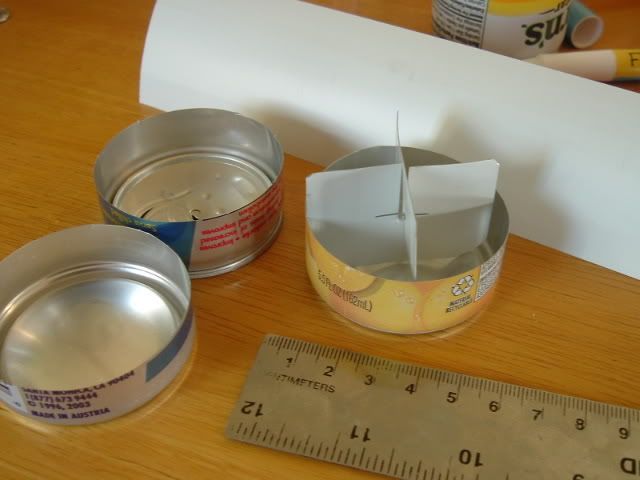 This one is just for the heck of it. Actually it's for the gullable one. The cross design pot stand that I like.