Those of you that are considering using a Kmart Grease Pot as your cooking pot may want to add this lid locking feature. A twist of the lid will secure it in place to allow for lifting the hot pot off the stove. This locking lid should be of great help to those considering the use of the cone pot support for the grease pot. It would make it easy to lift the pot off the cone.
I used a Dremel rotory hand tool with abrasive cutoff wheel to cut the slots in the lid.
I used two aluminum binding post ends that are threaded on the inside.
I used 1/8 aluminum pop rivets to secure the posts to the pot. The expanding rivet gets driven into the threads of the post for secure attachment.
I used a small file to do some finishing touches to square things off a little.
Some of you may consider giving away your titanium pots so you can start from scratch just to have this type of setup for lifting your pot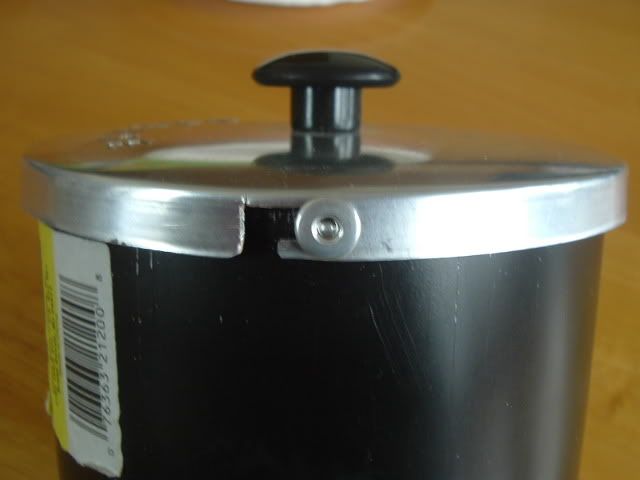 Lid is locked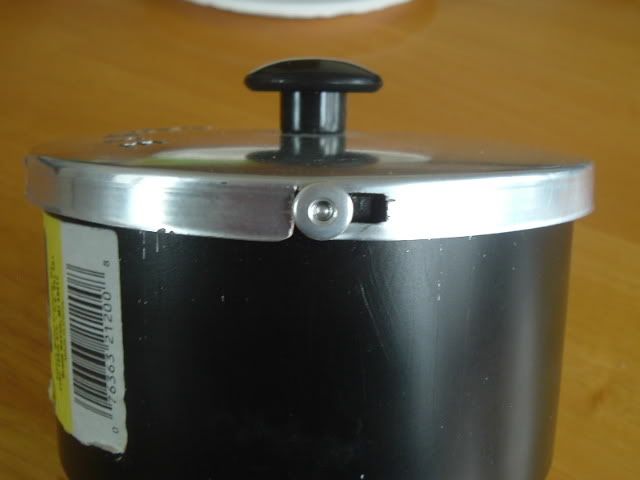 Lid ready to open