First post here... Pretty cool place!
FWIW, I really like soda can stoves. They're cheap, incredibly reliable, and light. However, since moving to a locale well above the Mason-Dixon Line, I've come to realize that alcohol tends to want to argue a bit about lighting when the mercury is low in the bulb. So, this is my answer to that...
Soda can stoves need to get warm enough for the alcohol to vaporize before they'll change over to "jet burners." Considering that aluminum is a tremendous conductor of heat, low temperatures tend to keep the stove from changing over to jet-mode. All that'll burn is the fuel in the center of the stove, and even that's a beast to get lit initially.
When it's cold out we wrap ourselves in insulation. "Why not wrap the stove in it, too?", I thought...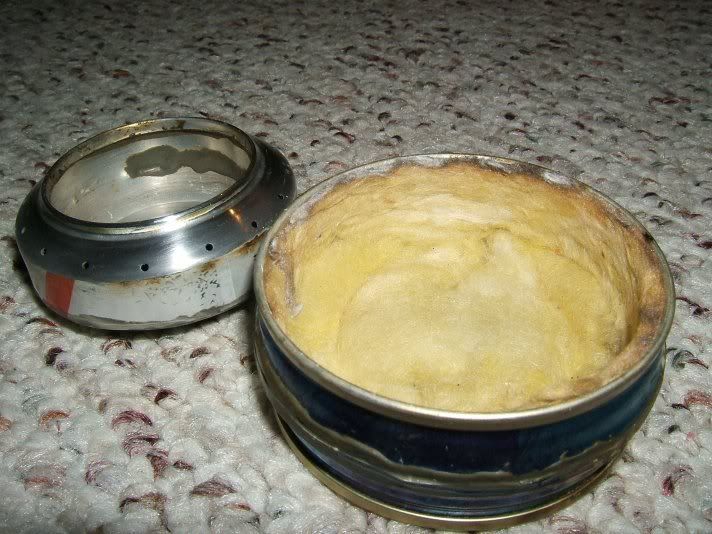 Two weekends ago a bunch of those nutty people I hang out with and myself went camping. The temps were well below zero, -8F one morning. This stove heated water for coffee, oatmeal, noodle lunches and melted a heap of snow with ne'er an argument. It worked absolutely flawlessly.
One little thing I did learn over that weekend, quite by accident, is to spill a small amount of alcohol into the insulation and light it, too. This really gets the fuel in the stove vaporizing quick with heat sources in both the core of the stove and around its' perimeter.
Ordin