this is one that i built a while ago that works really well, at least i think so.
the nice thing about it is that it will simmer without any additional junk or loose parts. just the potstand and the burner.
on the potstand 1oz of fuel boils two cups of water in just over five minutes.
remove the potstand and place the pot on the burner. effectively converting it to a side-burner. burning slower and simmering nicely for another 6-10 minutes (depending on the side holes).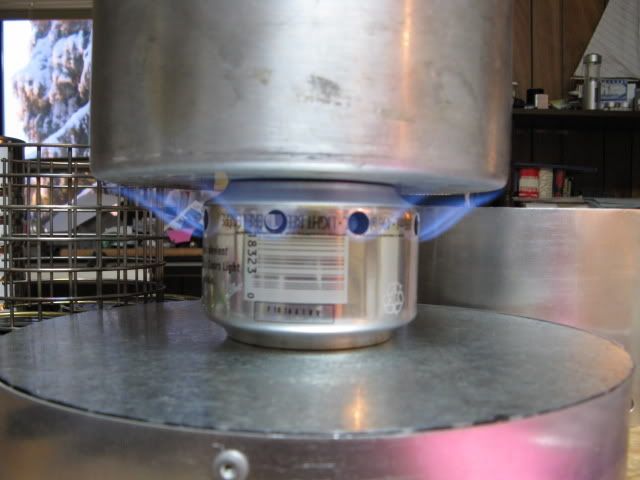 i found that by varying the number and size of the side holes i can change how hot it simmers without seriously effecting the boil time.
DarenN......