here's a pic of a failed design.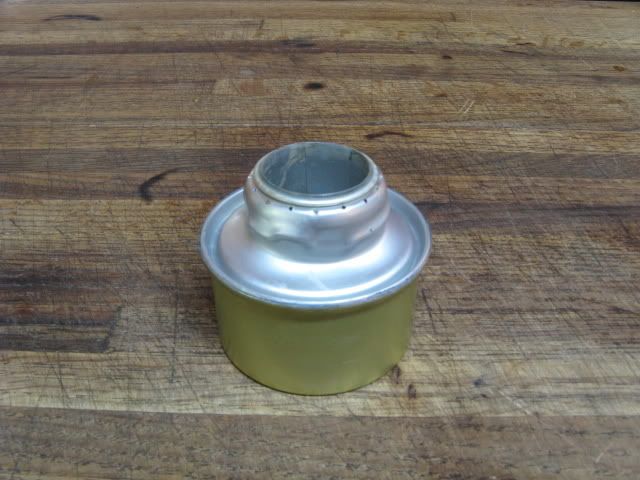 the top of a Jolt can for the top. a cat food aluminum can for the bottom. beer can rolled for the liner. fiberglass wick wrapped around the liner.
it took about a minute for it to bloom (poorly). after a couple more minutes the bloom quit. then it burned slowly out of the center till it ran out of fuel.
possible causes:
too deep?
wick too thick?
center too small? (i hope not! that would kill the "Jolt can top" idea.)
Daren.....