I was at the thrift store the other day and came across a metal toilet paper holder.
I thought--STOVE !
well, the first attempt with the roll was interesting but the results were not as I had hoped. I even had it simmering but it was too leaky..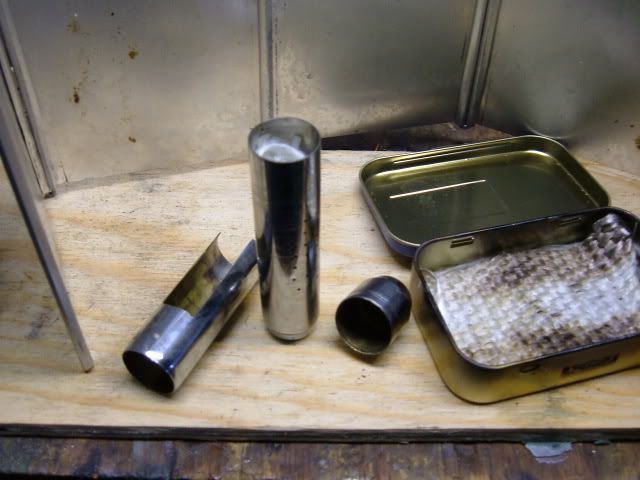 Then with the turn of the sleeve, I could shut down two rows of jets to give a simmer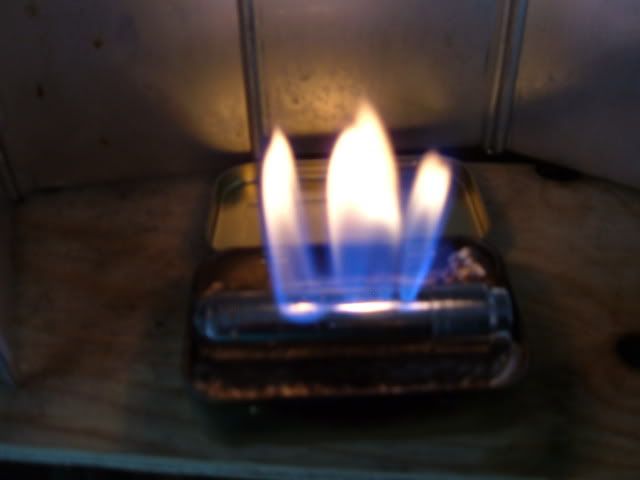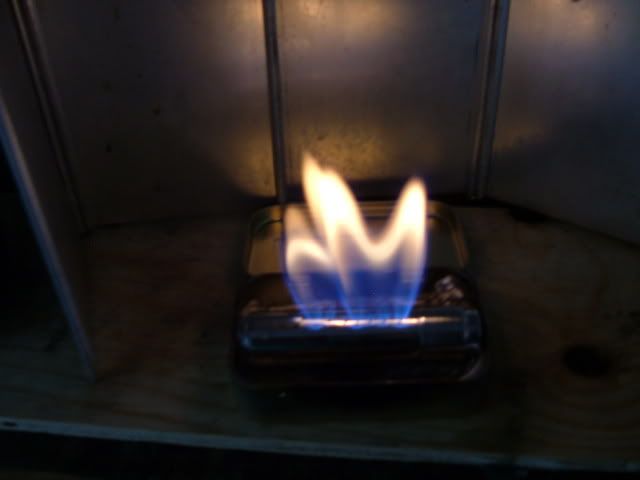 then I started to think of mine and Oops's pill bottle stove, so I reconfigured the burner to the following stove. Holds over 1/2 ounce and will boils 2 cups of water after a long burn time
Then the light
switch went off again and I said, "that looks familiar" I think I have something else like this burner that is readily available. Can you say multi-functional?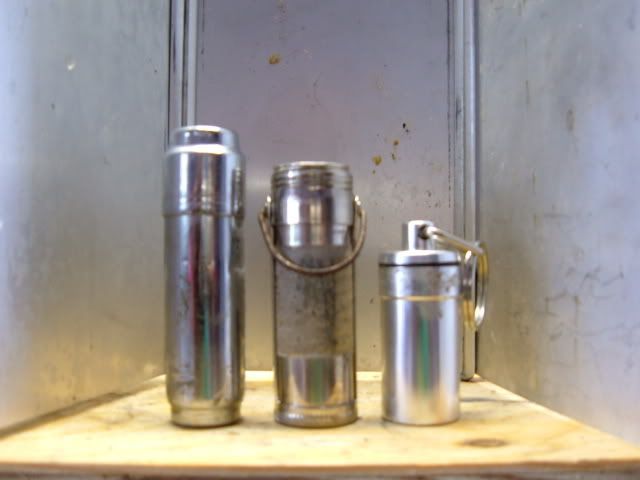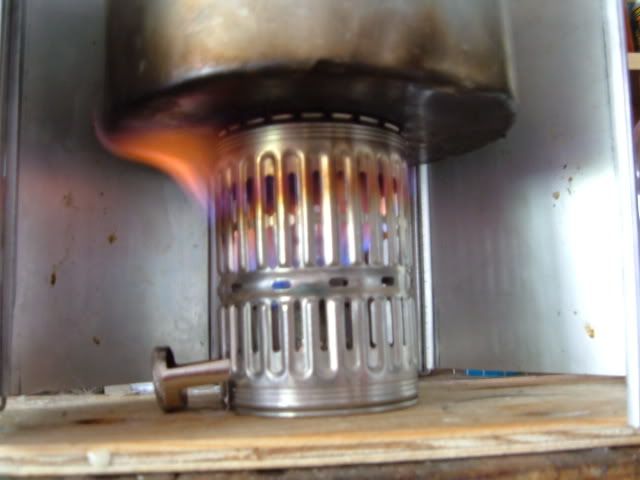 Library access time is up--a few more pics later---Match Box Stove
Some more pics