Hey all
I present to you the STARLISH, it is a hybrid derivative of Zelph's STARLYTE and DarreN's MINI POLISH.
It is the burner of the HEXAGON clip on burner, which is now being renamed to the Octo-Clip-On. The base of my stove top espresso maker has 8 sides and not 6 , The second part will be along soon, it holds the burner and doubles as a heat reflector/ wind screen, also holds the burner when packed.
So Picture time....
(c'mon who doesnt love a show and tell) The pictures are shot in a top secret location.... It is known by some as the garage, but when I put on my mad scientist coat, (and a jersey cause mom says i'll get sick
) It becomes a testing ground...
The fuel is a blend of 1thumb of 90% Ethanol(fuel of choice) and 2 thumbs of Methylated Spirits (Purple Haze)... It is all that i had available... The post burn autopsy Photo's will be posted by 19:00 CAT on 16/06/08.
But for now I have these.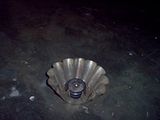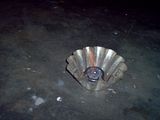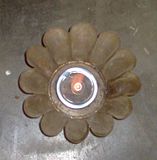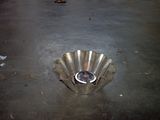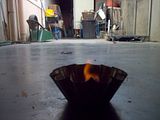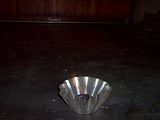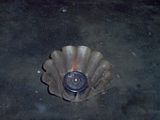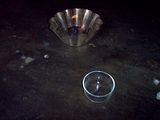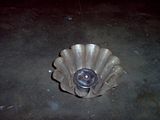 Ok so i have more good news the autopsy photos are in...Awaiting upload... edit post burn photos are in.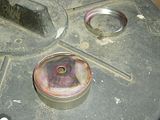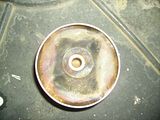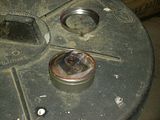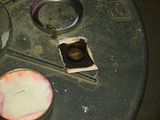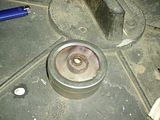 You can see the results of the first burn... not to bad i think
could be better... There is also a view of the top secret testing bunker, (think i'm kidding the door on the left is bullet proof.
)
Oh and some more scenery shots taken today...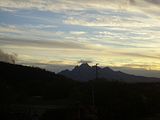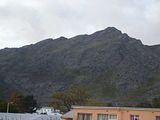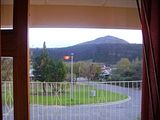 Seudo_411