The full story of the StarLyte alcohol stove can be seen on the Whiteblaze.net website:
http://www.whiteblaze.net/forum/showthread.php?t=18383
Over at Whiteblaze there are three users of the Starlyte stove. They are the The Dynamic Threesome
--------------------------------------------------------------------------------
The Dynamic Threesome, Matthewski, Stonewall and JohnnyThunder, came up with a sugggestion. a gromet in the center of the cloth to aid in spill proofing the filling process.
I thought their idea had merit. I tried it today in between toits and first impression says it may work out very nicely.
I'd like all that have used their StarLytes to post some feedback here so I can make any improvements before I go back into offering them on ebay.
The fuel capacity is 1 ounce. Pour it in and it won't spill out. Those of you that drink your everclear and use it for fuel take note. Be safe, use a StarLyte Stove
Here is what a movie looks like of the gromet modified StarLyte:
http://www.youtube.com/watch?v=8yQvKFl4M3I
Here is a photo: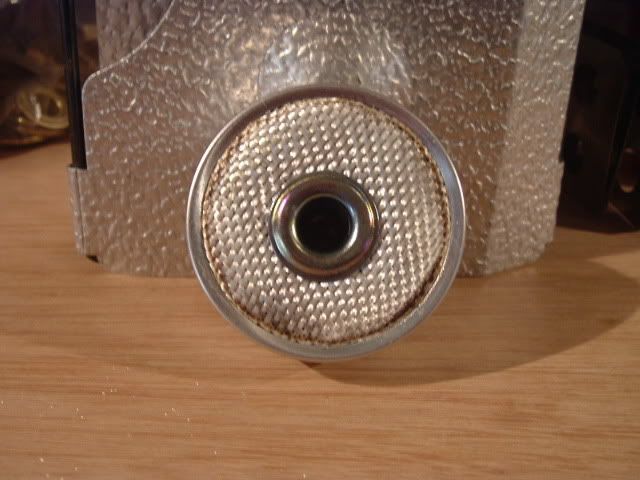 To the Dynamic Threesome, thank you for the great idea!!!!
Sometime in the near future I'll make the StarLyte and other stoves available here in the cottage industries forum. For now I need to spend more time with my family.