GiroToGo wrote:I only got 6 cups of water to boil on 3 oz. how did you get 1 gallon? Another question, when you cook eggs or make pancakes, should you use a simmer ring around the Fancee Feest?
Here is a quote from the Fancee Feest thread, tells how I got the 1 gallon to boil.:
Quote
I tried boiling 16 cups in the Heineken Keg(steel)
I was not able to boil using the 3 ounces of fuel. My wife kicked me out of the kitchen on the first try in the middle of the test (photos are inside)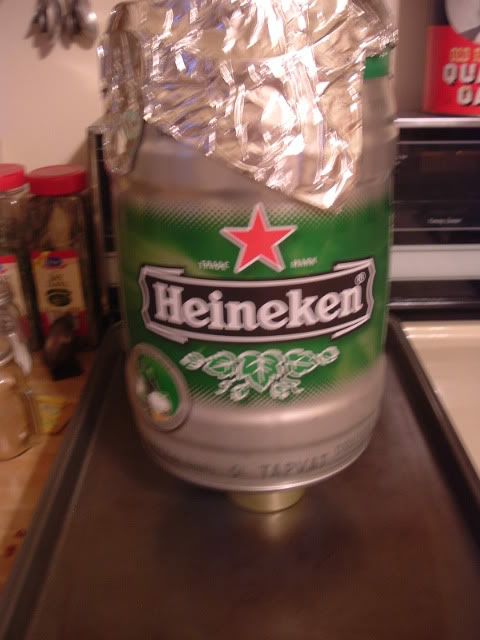 the keg has one gallon of water in it, the stove has strength.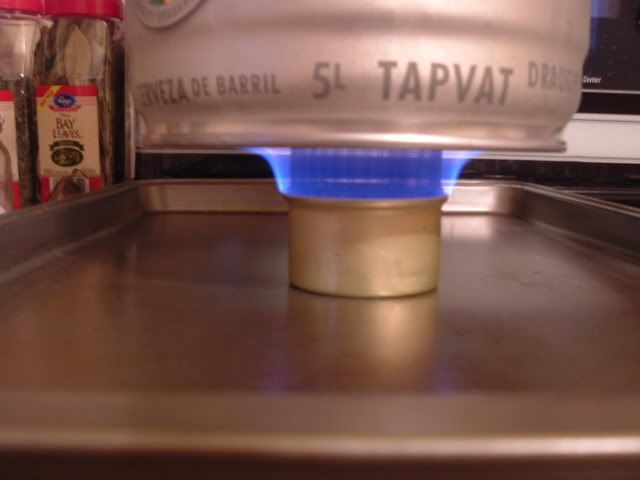 the flame pattern you see here remains the same throughout the 3 ounces of fuel.
Second try was outside under very breezy conditions without the best of windscreen. Flame was tossed around alot. At the end of 34 min and flame out, the water temp was 190 degrees.
Third attempt was using a larger aluminum pot. 3 ounces of fuel boiled the water in 34 min(soft boil) barely made it. Flame went out 15 sec. later.
Max fuel capacity for the stove is 3 ounces/ 90ml
Stove needs no primer pan and contains it's own potstand.
Weighs 24 grams and is very stable for it's size.
--------------------------------------------------------------------------------------------------------------------------------------------------------
No need for a simmer ring for eggs/pancakes. Just be watchful, use plenty of butter