I recently accuired this huge fresnel lens. I'm going to focus the sun with it onto 2 cups of 70 degree tap water as soon as the sun returns to the midwest. I wanted you all to know whats in the "Stove Works". I want all you Stovies to feel of the anticipation along with me as we wait for the return of the sun. This is Back yard fun stuff!!!!
Size of lens compared to 24 ounce Heineken pot: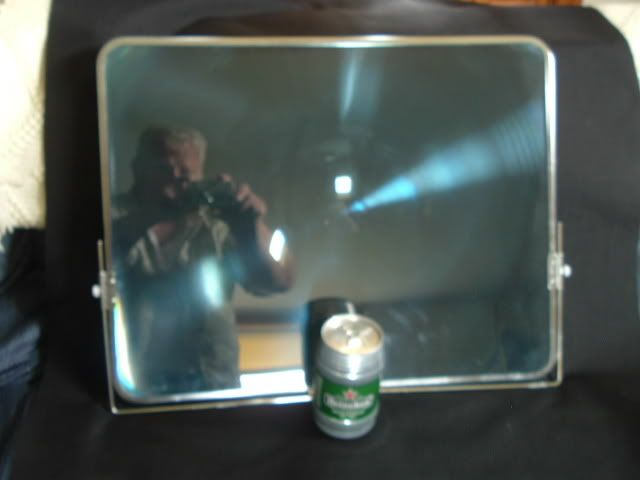 http://img.photobucket.com/albums/v228/ ... ove001.jpg
I tried holding focused on a can of water without any assist of any kind. Did'nt work. I need to build a frame like the one you refer to.
The clouds had opened a window of short lived fun time. Sun beat down on my back, sweat rolled off my brow into my eyes. It was humid as all get out. Lousy weather for the experiment, but a fun time was had while it lasted. The first try was with a clear pyrex bowl with a black metalic disc on the bottom to absorb the rays. Could not keep focused on the right spot. Water only got to 110 degrees.
Second try was using a soup can sprayed black. Focused on outside of cans surface and inside alternating. Bummer, I was getting hotter than the water in the can and probably had more water dripping off of me than there was in the can. Testing was postponed till frame and pivoting mount is made. Not enough time in a day!!!!!!