Did a little tinkering with making a burner using a tea candle holder. These pictures show that adding a small wick around the inside of the container and raising it approx. ½ inch above the rim makes a big difference in the amount flame produced. Fuel used was denatured alcohol. I used an empty candle holder as a lid to cover the wick, worked super, small, compact,microlite burner for gram counters.
The more wick that sticks up above the rim of the tin will cause a hotter burn whick decreases boil time.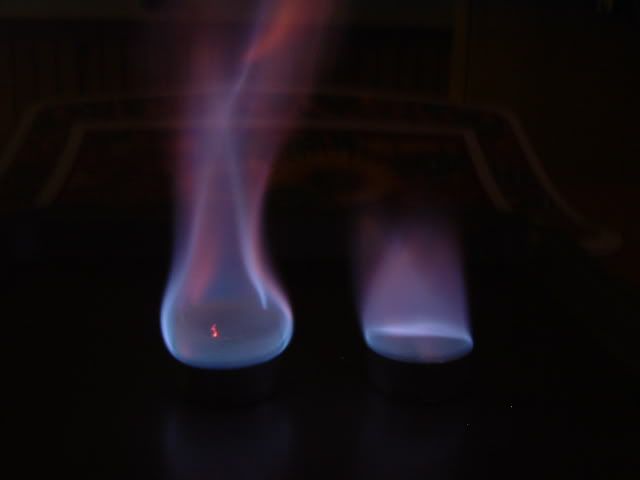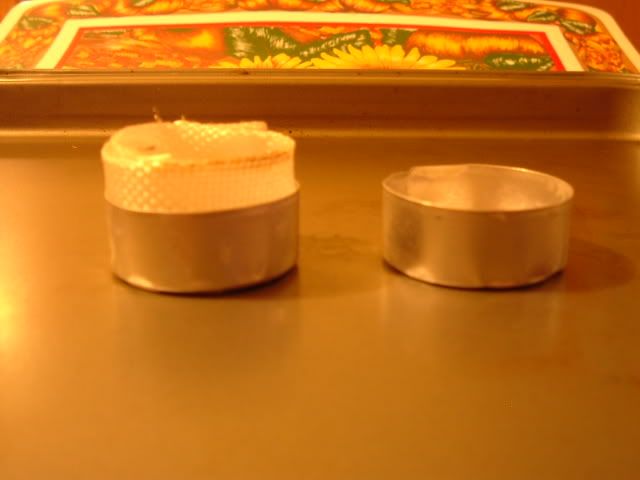 The wick is made of fiberglass cloth from the automotive supply store.
This is a little demo showing how the fiberglass makes a big difference in stove building.