Machined from 2011 aircraft aluminum with a Lexan lens. The LED is a cut down SMJLED modified 4 die 5mm LED with 180 degree viewing angle It is rated at 15 lumens at 80ma drive current.
I used a 39 ohm 1/2 watt resistor in series to moderate the current. It uses two 3 vt lithium batteries and will run the LED for 40 hrs.
The flashlight is turned on by rotating the battery compartment cap clockwise. This is a very simplistic but durable switch set up and you would have to break the flashlight to damage it. To me simple means less parts to fail. The battery cap also has a slot I machined in for a lanyard.
The unit is 4 1/4" long and 1" in dia (1 1/8" head). It should stand up to a lot of abuse and last many years.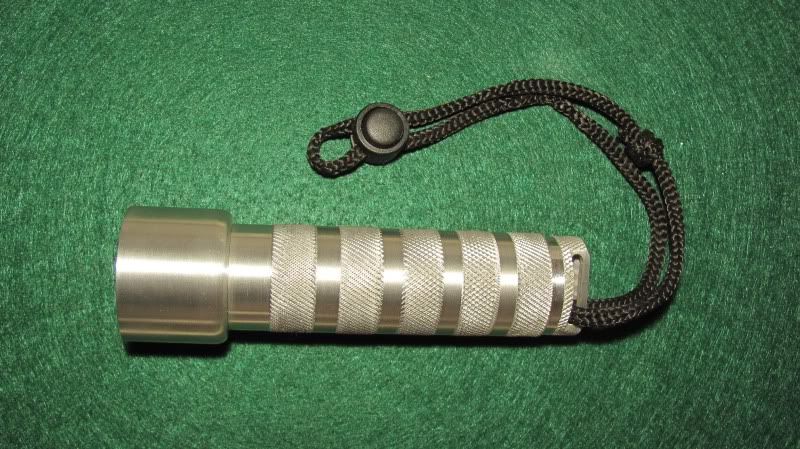 I mega polished the parabolic reflector with diamond paste. Before attaching the lexan lens I pooled up some nitrogen to displace any moisture to prevent corrosion of the reflector.