We used to have a good flock of Chinese Ringneck pheasants but for the last 12 years we have not seen any. About a month ago this rooster showed up and we started putting out black sunflower seeds. And of course he has been dropping by almost everyday now.
My daughter has named him "Herbert".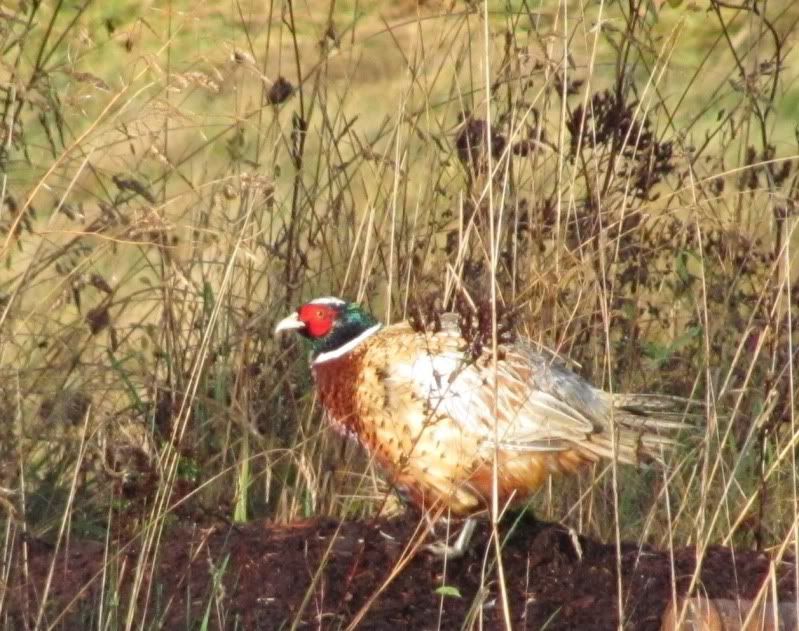 He has been gone a couple days now during the snow but showed up this morning with his new girlfriend.