I finally got my wife to go with my daughter and I up in the snow. It was supposed to be partly clear but like most alpine weather it doesn't always turn out that way.
So instead it was 19 deg with 20-25 mph winds. The wind was from the northeast and very cold and dry. It was a good test of the winter clothing.
A -12 deg wind chill factor is a great way to feel alive.
My wife is planning on training her hood to fetch real soon. She still can't get it to even come when she calls it.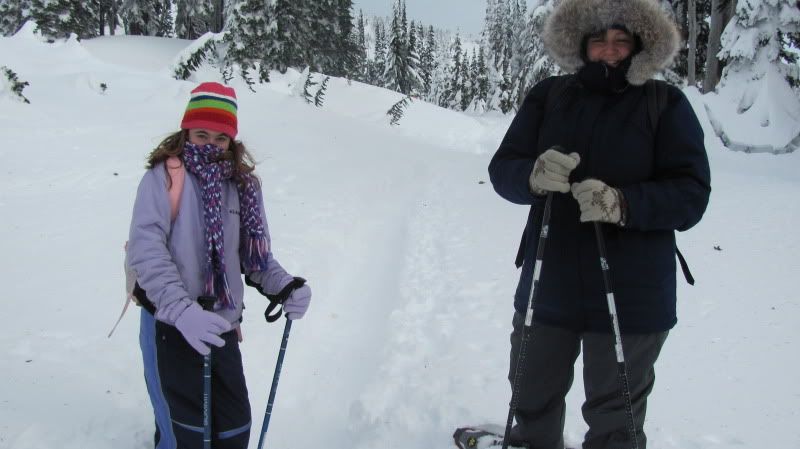 Tatoosh range south of the mountain.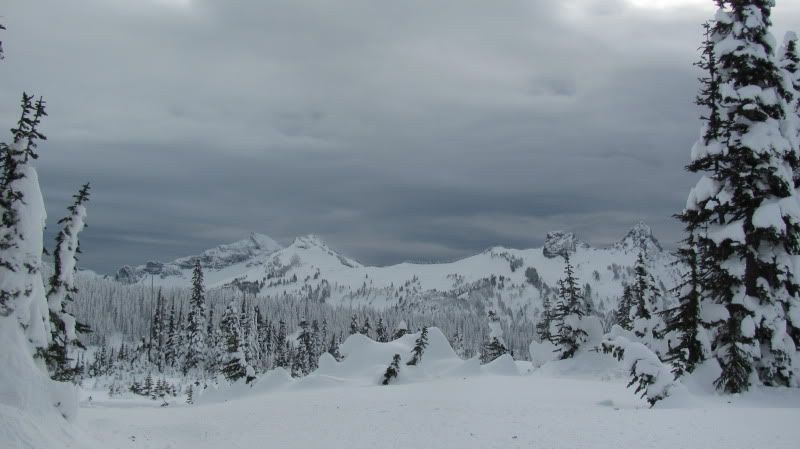 Anvil Rock at the 10,000' level of the mountain.
Some ugly dude that got into the park when the rangers weren't looking. This is the kind of riff-raff you have to watch out for on the trails.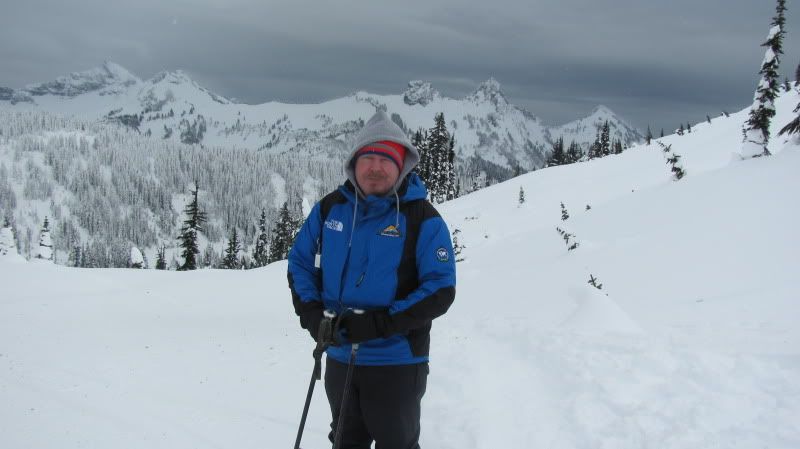 The Ghillie (AKA Kelly) Kettle roaring along.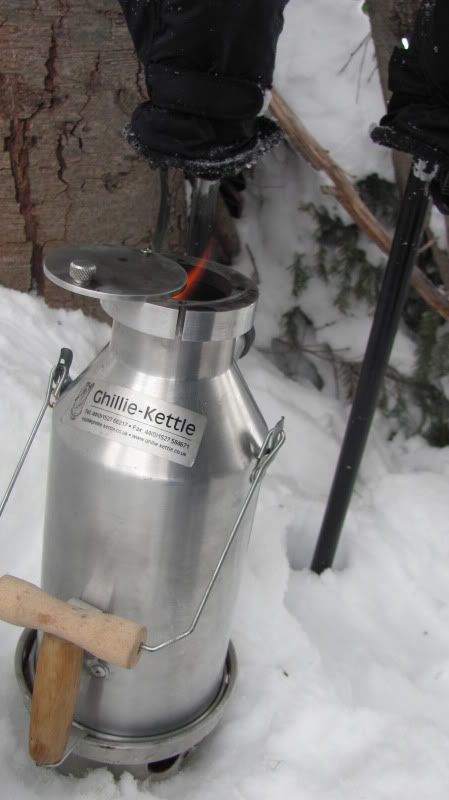 Our lunch pit under the trees, better then a five star restaurant. Lunch with my two most favorite ladies.
A few times it got a little ugly with the white out clouds, wind and snow.
Coming back down we saw a few sun breaks.