We just got back from a liesurely trout fishing Smoky Mountain trip. Turns out, they had a bad drought last year and alot of the feeder streams went dry. Just our luck. We did not even see a minnow in the water.
We had a visitor to camp in the morning and evening. She did not seem to be concerned that we were there and actually came right up to my hammock while I was in it in the morning.
This picture was taken right after a morning rain and right before I ended up on my kiester, sliding 6 feet down the rockface and stopping one foot short of taking a swim in a deep pool.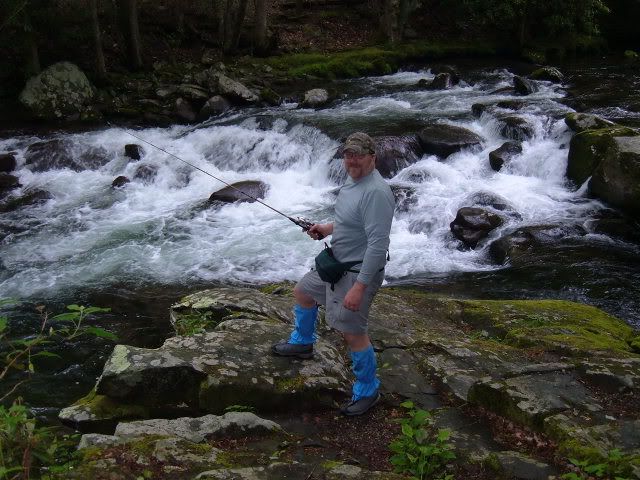 P.S. Anyone considering a Smoky Mountain hike, be advised that the Goshon Prong trail is closed due to storm damage and a rockslide (had to change our itenerary) and also there a two trails closed out of Cades Cove due to bear activity.