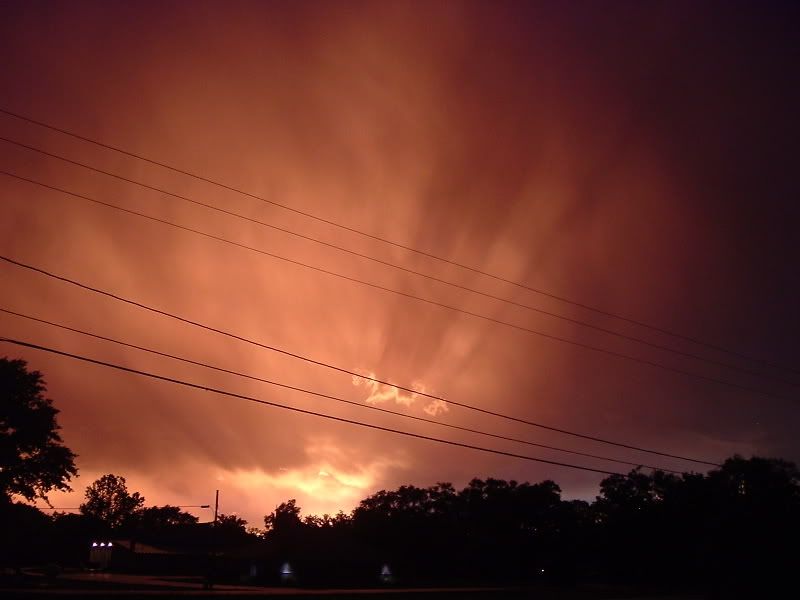 Goofy power lines had to get in the way
http://www.woodgaz-stove.com/
---
zelph wrote:

Goofy power lines had to get in the way
Gee if the power lines cant move can you
Man play with fire man get burnt
---
wow! very nice.
I was in Burnsville today at work, (the south side of the Twin Cities for those not in Minnesota) when the sky got that scary color of green that warns of impending danger and the tornado sirens went off.
It was pretty exciting to watch the wind shifting directions and our steel deck furniture getting pushed around. And then the power went out.
"Hiking is just walking where it's O.K. to pee." -Demetri Martin
---
Cool photo! Thanks for sharing.
---
Ok oops I moved the wires over so I could get a better shot.
Not long ago, north of St. Paul, a tornaado came to rest on the smal town of Hugo, half mile from where my daughter was working at that time. She said she was lucky to have a place to go back to work. Dlarson, that's scary when your steel deck furniture starts to move around. Time to take cover.
Taking these photos caused the adrenalin to flow. The air was cool and calm, the sun was setting in the west and when I turned around to look east this huge rainbow is there saying "All Is Well"
Many photos were taken, these two were minutes apart. Had to move the wires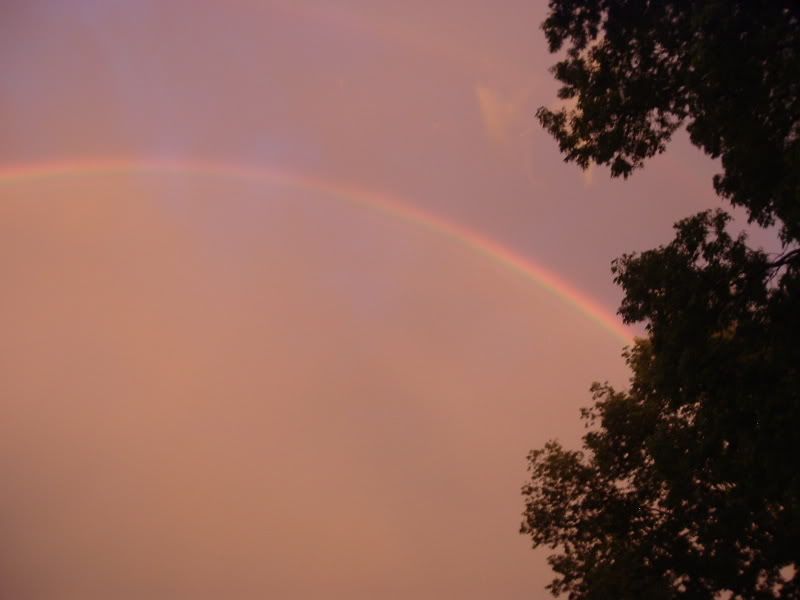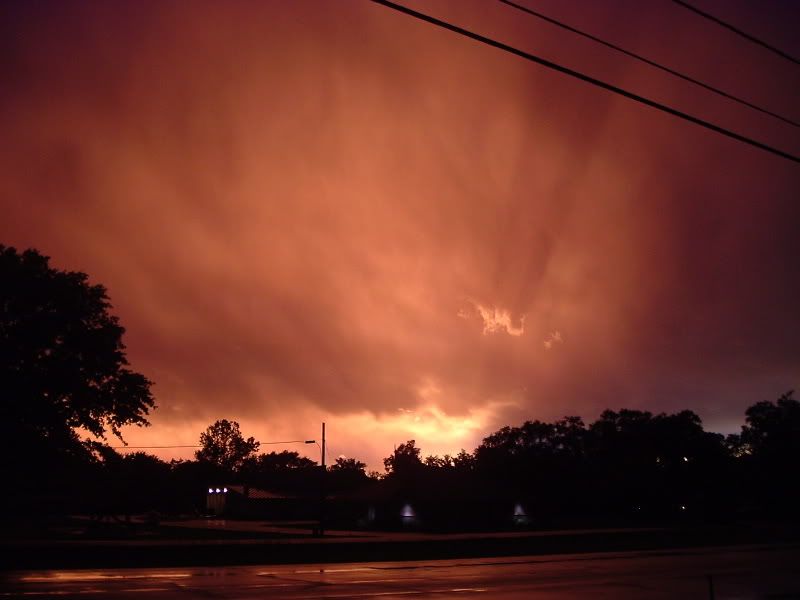 http://www.woodgaz-stove.com/
---
Posts: 5278
Joined: Wed Sep 19, 2007 9:08 pm
Location: SW, Ohio
Contact:
Every time I see one of those rainbows, I wish I had a wide angle lens for my camera. Nice shots, Zelph !
"Many of lifes failures are people who did not realize how close they were to success when they gave up".....Thomas Edison
"
Live Life....Love Life....Ask More !
---