Those of you that use Photobucket to host your photos can load your photos here by following these direction:
The first photo shows 2 little boxes that have been circled. I selected those photos by putting my cursor in the box and doing a left click. They now have an X in them showing my selection. The long rectangle box that is circled is what I clicked on next to generate the coded text that I need to copy and bring here to bplite. So, left click on the rectangular box.
The second photo shows the window that will appear after clicking. The area circled is for clickable image windows for bulletin boards. Put your cursor on the center of the text and left click. It will automatically highlight and copy all of the text in that area. A little yellow box will also appear and disappear at the left of the box. In the box you will see the word "copied"
Now you are ready to bring it hear and paste it into your text when posting.
The text will look like this when pasted here: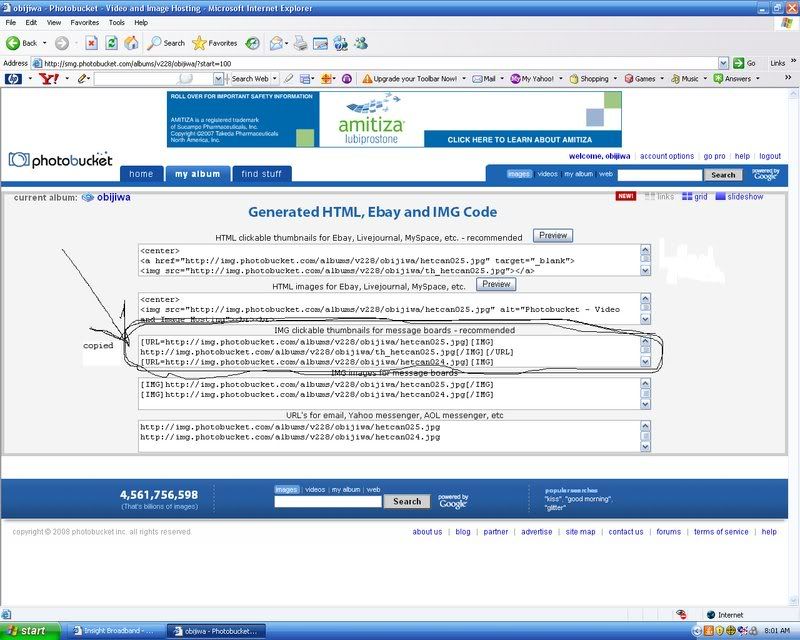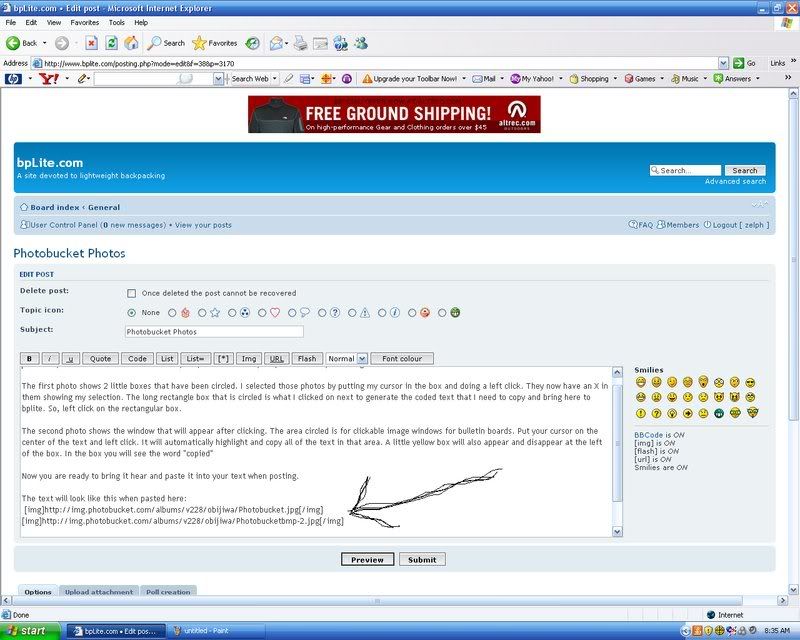 Clickable Thumbnail
The third photo shows what your screen will look like when preparing your text prior to posting to a thread.
Hope this was helpfull.