the Kelly Kettle topic comes up every now and then, so i bought one. as soon as i got it home i started messing with it. "accessorizing" as it were.
packed up with a Paintpot nested in the bottom:
the kit: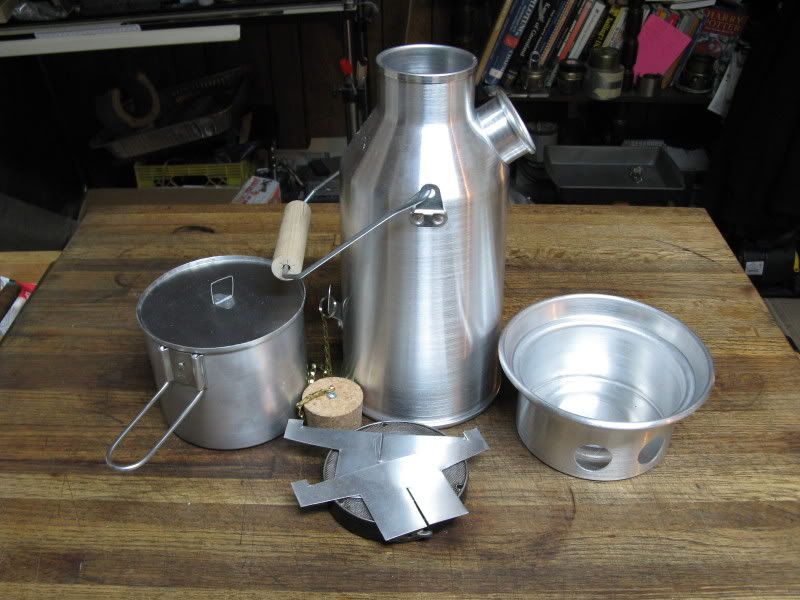 ready to light: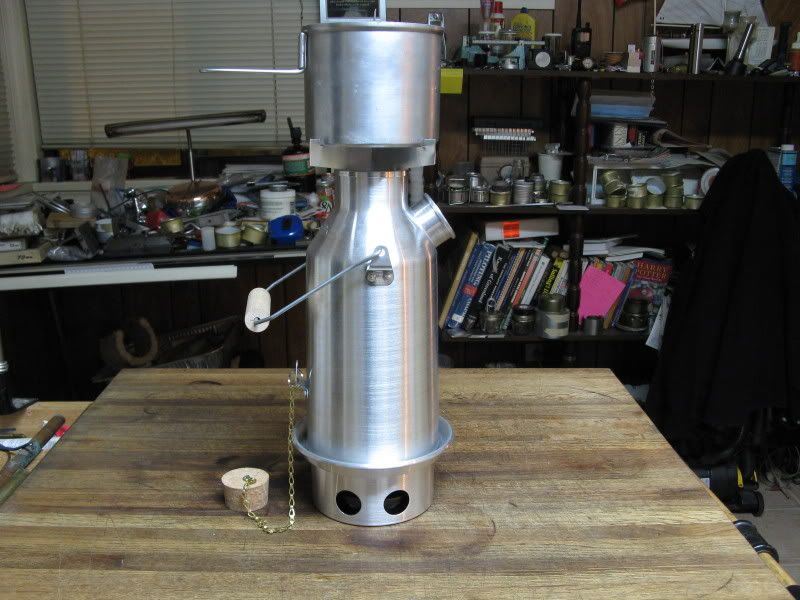 up close with the potstand: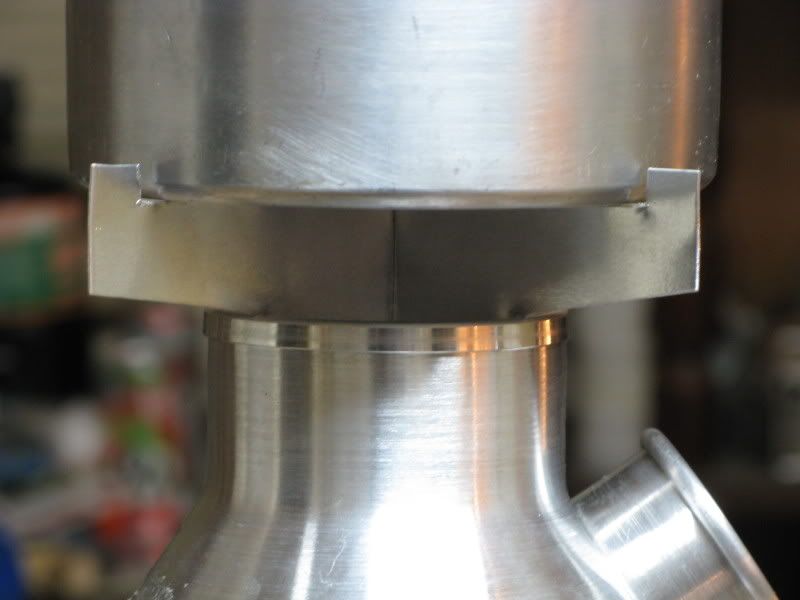 on fire. you can see the flames coming out of the top of the chimney.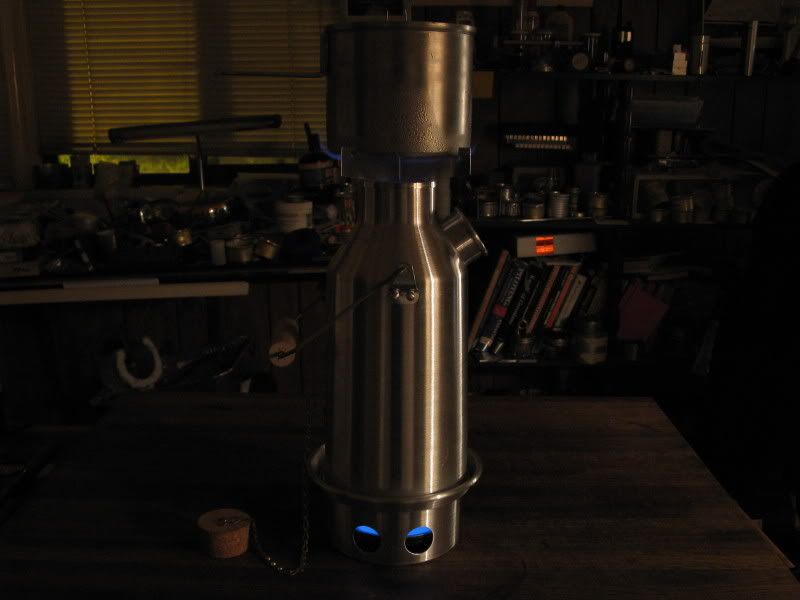 30ml of Methyl Hydrate brought both the kettle and the pot to a boil. it's too bad it's too heavey and bulky to carry.
Daren...........