For those of you that use wood burning stoves an easy companion alcohol stove to make would be on the same line as this one made from a Fancy Feast cat food can or use a smaller can from a lunchables tuna and crackers kit. Don't open the can, turn it upside down and drill a 1/2" hole in the bottom. Take it outside, put it in a pail of water, get the garden hose out, fill the pail 3/4, put the can of food in the pail holding it with right hand, use hose nozzle to spray a jet of water into hole in can to force out contents. Start out by drilling four 1/8" holes in top of can equally spaced around outer top edge of can. Use a penny to cover hole once fuel has been added to stove. Place burner onto primer pan(or add primer wick around can base
) add primer, light and see how jets work. Add more holes if necessary.
I have not made one but this sounds like it should work just fine.
This might be of help to someone out there looking for a new stove to make. Make one and let us know how it turns out
These photos were borrowed from the thread:
viewtopic.php?f=2&t=38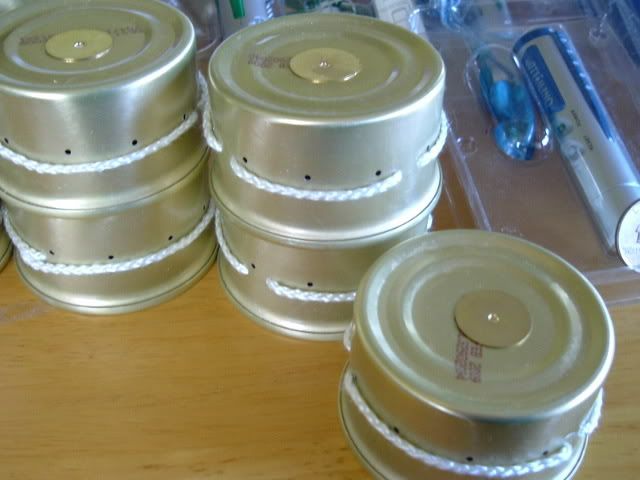 Latest production version.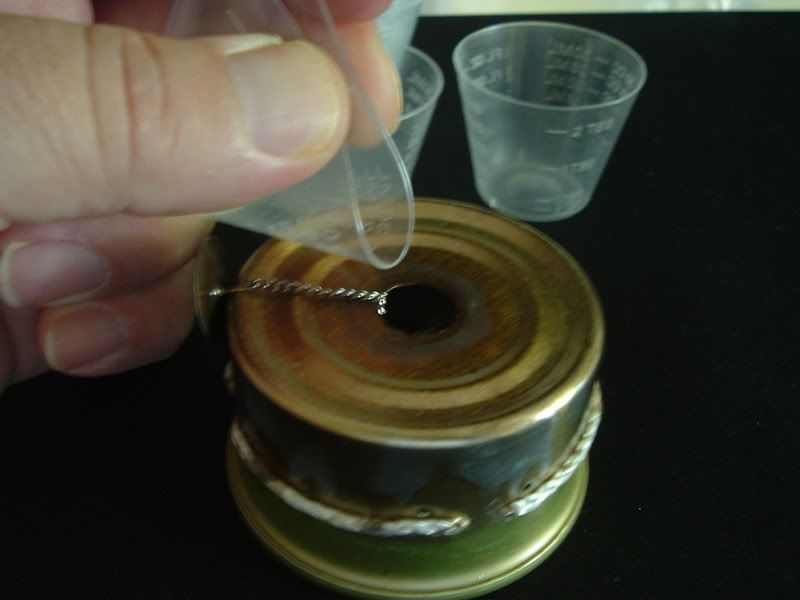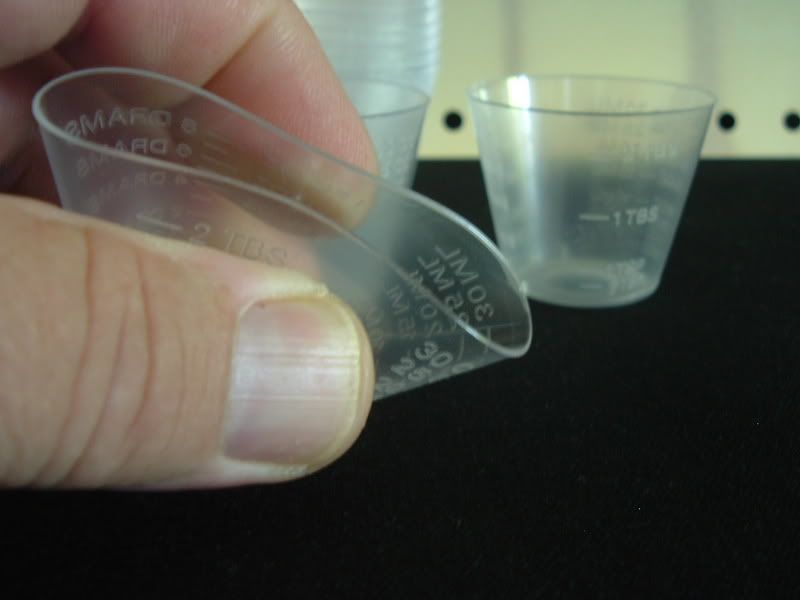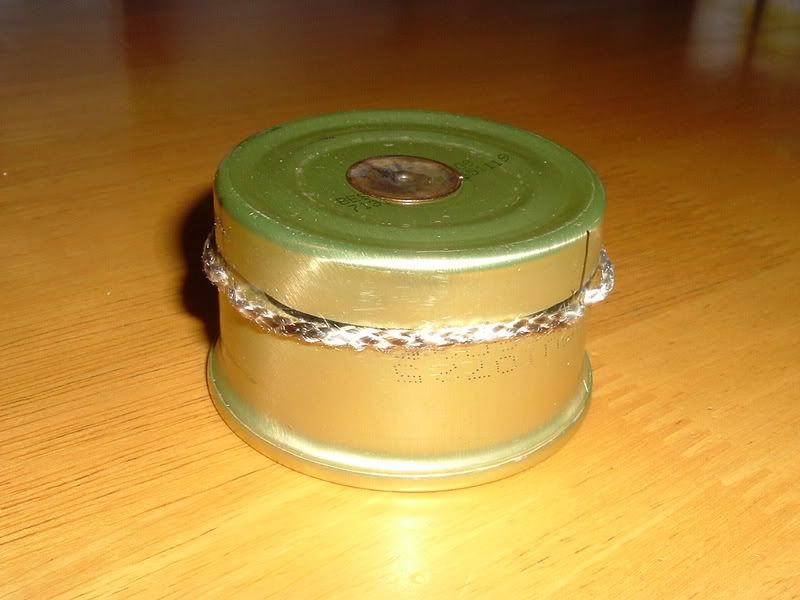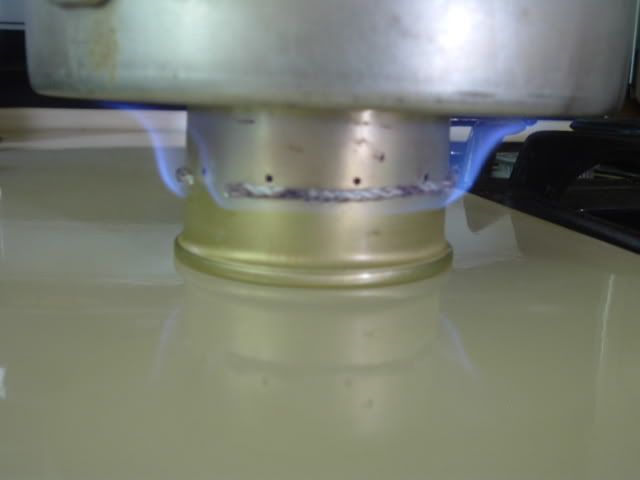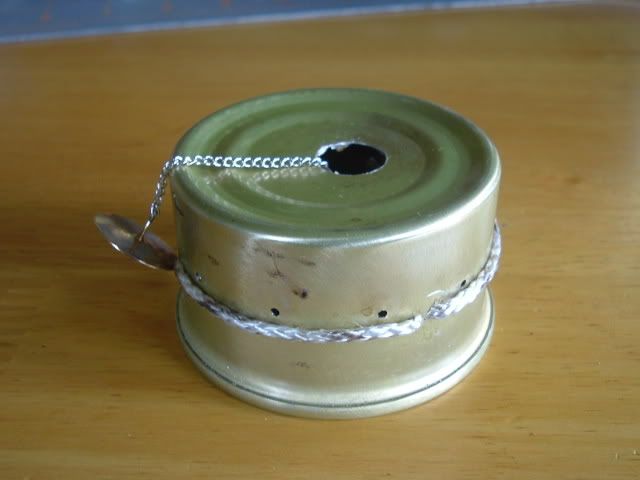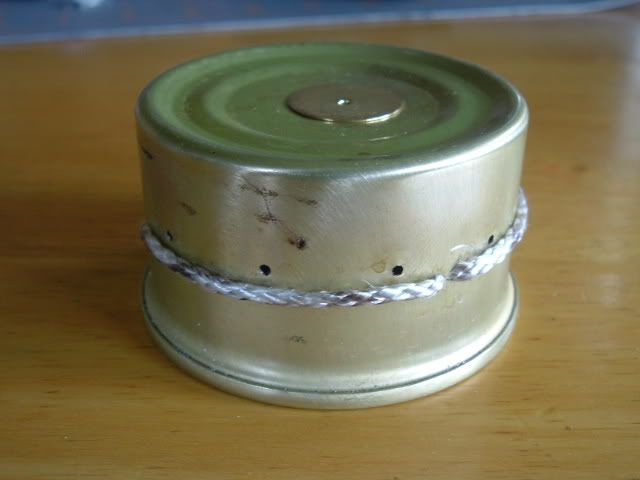 I made a batch of these stoves and gave them away as a prize for stove of the month and for guessing the items in the What is It forum. Anyone out there used the stove yet?