Zelph, you asked for it and I will take the first step in hopes of getting oops to display his museum.
I am foregoing a night of bowhunting to put this together. Saw 6 this morning
These photos did not go as planned. First I rounded up as many stoves as I could find but I know there are more in the nooks and crannys. Set them on the stoop of my storage building and went for the camera. Spent an hour looking for the camera(Oldtimers
) Ended up grabbing the busted hp camera and duct taped it back together. (It is one of 4 that my 19 yr old daughter has busted but is still useable) In the mean time, it started raining
Planned on setting all the stoves up but with the steady drizzle, decided to just snap a few pics and get them back under roof.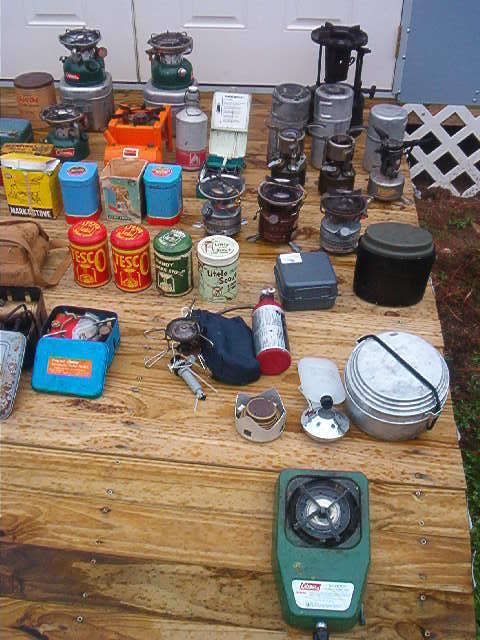 Picked up the large one burner in the back right corner of the first two pics at a flea market---can't find any markings on it.
Definitely not a backpacking stove but a one burner.