this one is for "SGT Rock"
i've been playing around with this stove for a few years, and built another this morning. it's quite possibly the best open top jet type burner that has ever been invented.
including the potstand it weighs 11 grams.
max. cap. 3/4ounce.
15 ML of
methyl hydrate
boils two cups of water in 7:50, with flame out at 8:35.
pot used for this testing was a new 6" diameter "Hard Anodized" aluminum pot with lid.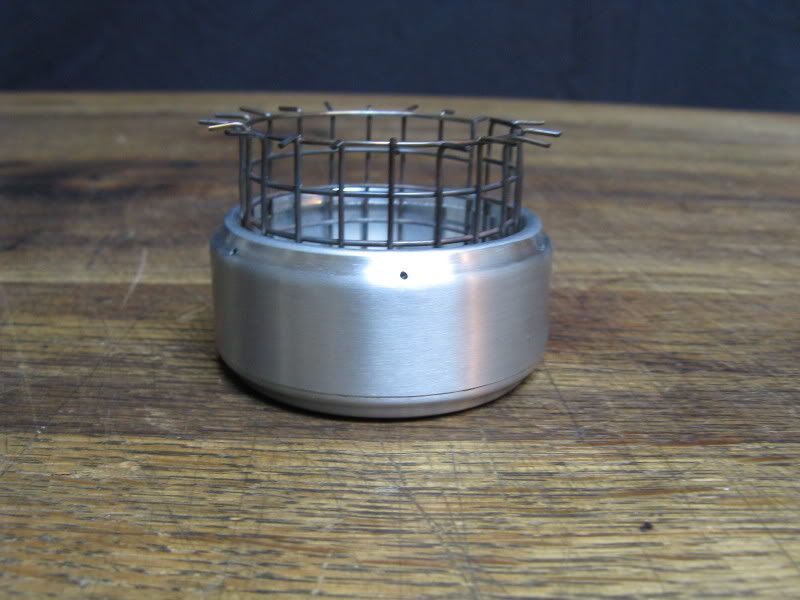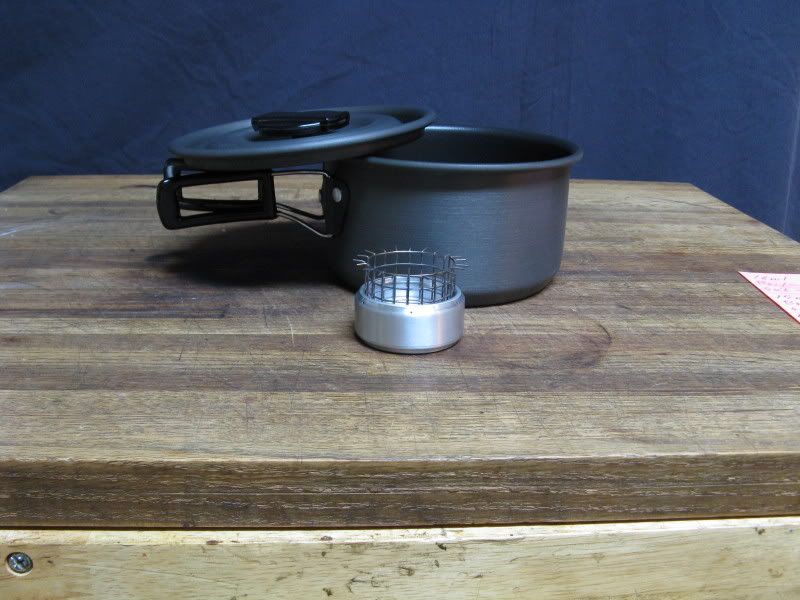 just bloomed and still warming up: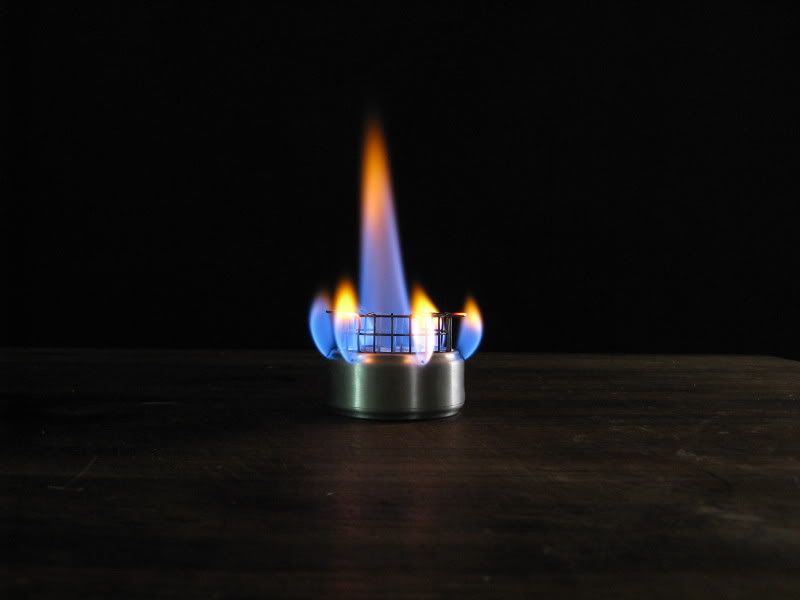 with the pot on top: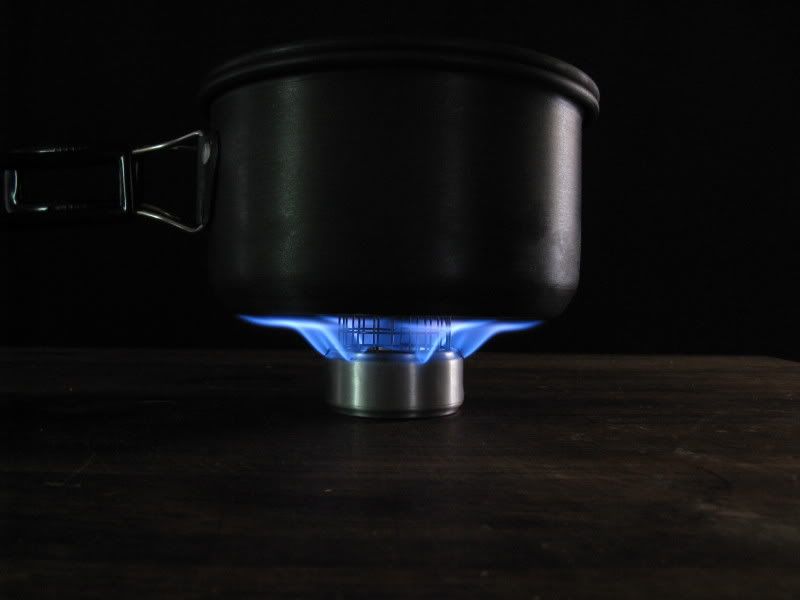 SGT Rock recently announced that he was no longer going to have this stove available for sale.
Daren.........