Fortunately, I had all the materials gathered before my run in with bambi so I was able to "wing" it together the last few days.
This is a stove that has been in the back of my mind for years but never brought to the forefront. Zelph used one of these kegs for a LARGE cook pot and JA made one into a tent stove so I finally got around to it once this contest was created.
Living in a college town, the kegs were free
I have a little over seven dollars in the turnbuckles, exhaust sleeve, and brass hinges. The other parts were inhouse scrap and the exhaust was from a $3 old floor vac I found at a church sale. The stove itself weighs about 1.8lbs. or 29grams.The exhaust is another 1.75lbs. The ideal lightweight exhaust would be to roll thin sheet stainless but I didn't have it and could not locate any locally . Tools used to build were a drill, steel pop rivots,and a dremel tool. Here are some pics from the build process and video to come asap.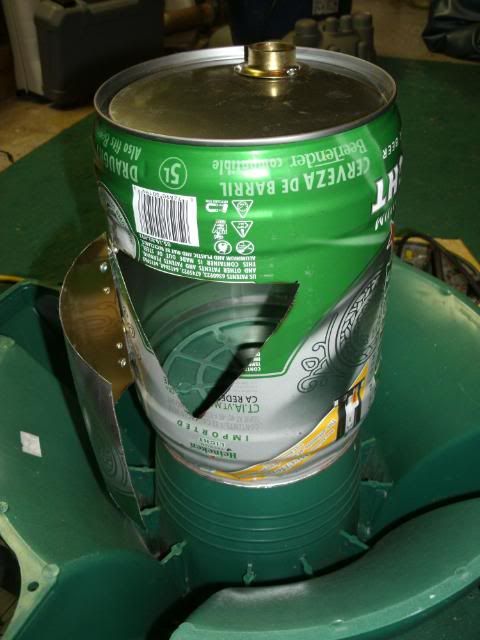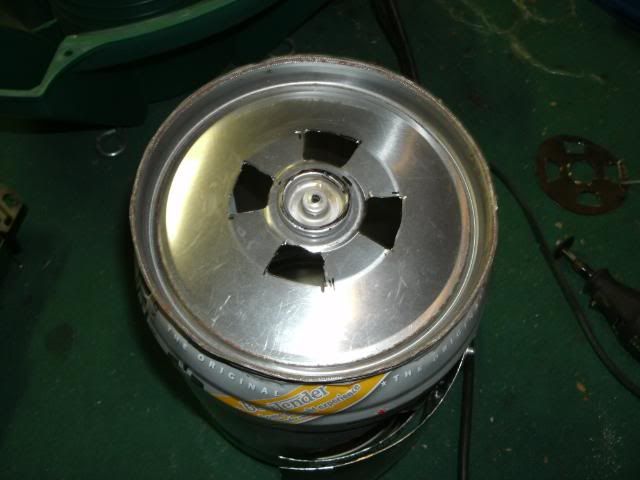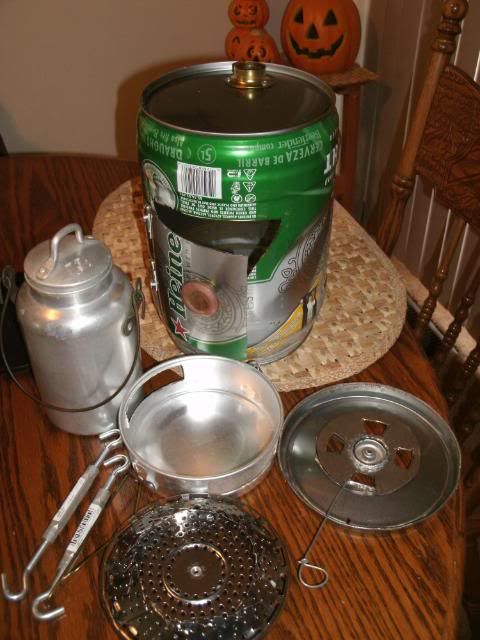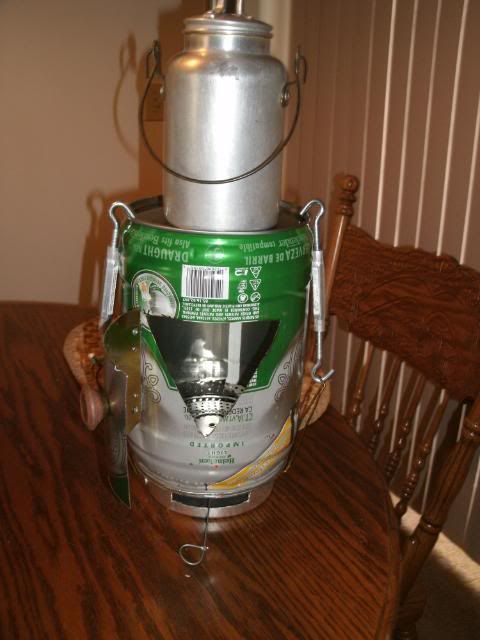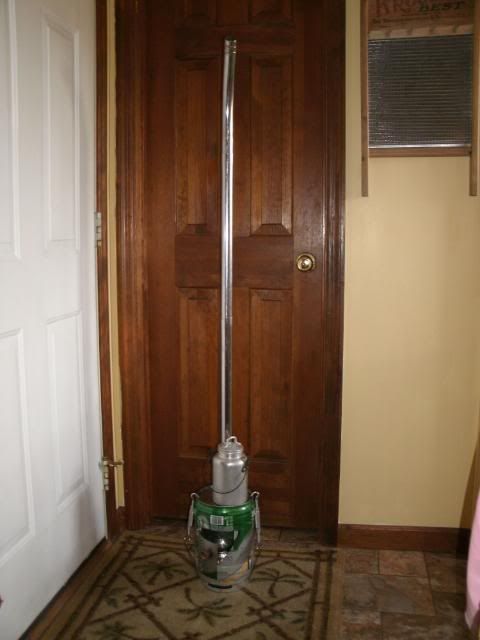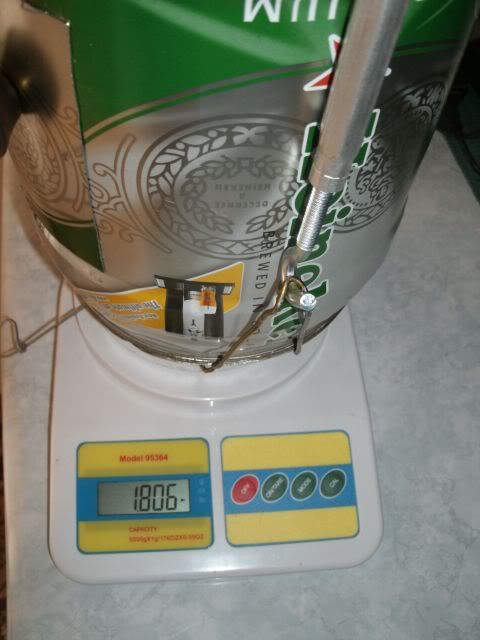 Need some door sealant
thanks for the youtube posting lesson guys