this stove works so well i just have to post it.
the "Jolgia"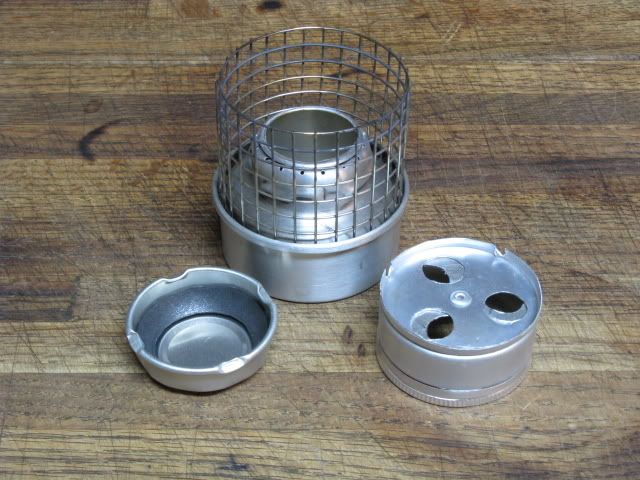 maximum capacity is two ounces.
lid with gasket seals in fuel.
adjustable simmer cap.
integrated potstand.
18ml of Methyl Hydrate boils 2cups of water in 9:45 with flame out at 11:30.
fits the Heiny pot like a dream:
suspended:
fire pic: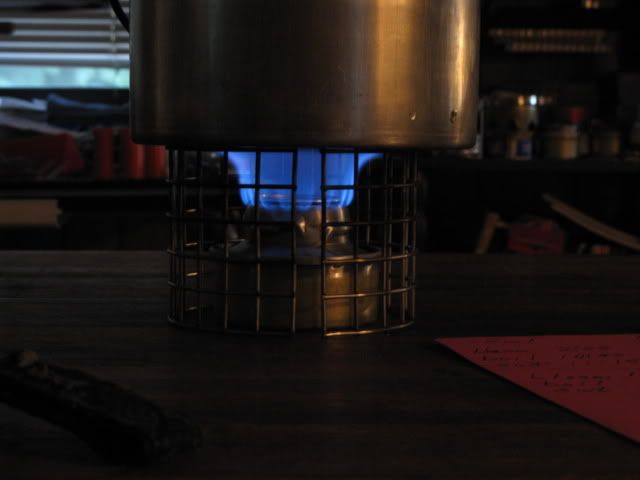 this stove has been field tested.
over a four day trip i used 60ml of fuel per day. this includes one day where it had to burn for about half an hour to boil crabs.
it works well.
much thanks has to go to Ridgerunner for inspiration.
Daren...........