Hi All;
ever since i had to retire my #7 plastic coffee cup/press, i've been trying to come up with a viable alternative that:
#1 makes a great cup of coffee,
#2 is compact,
#3 is reasonably light.
i came up with an idea to use a beercan and a piece of very fine screen to make a drip basket. it works just great!!
upside down: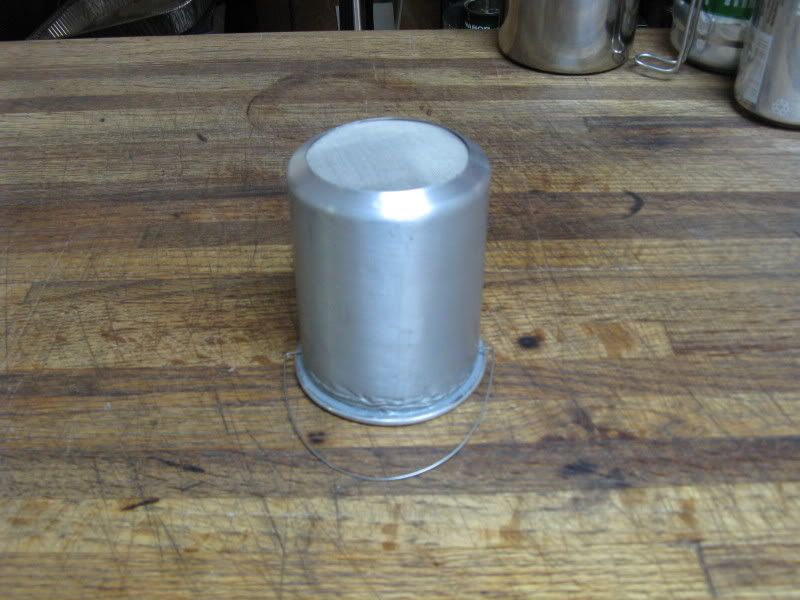 put coffee in it, and put it in a cup. pour hot water through it, and lift it out by the wire bail.
all of this:::::::::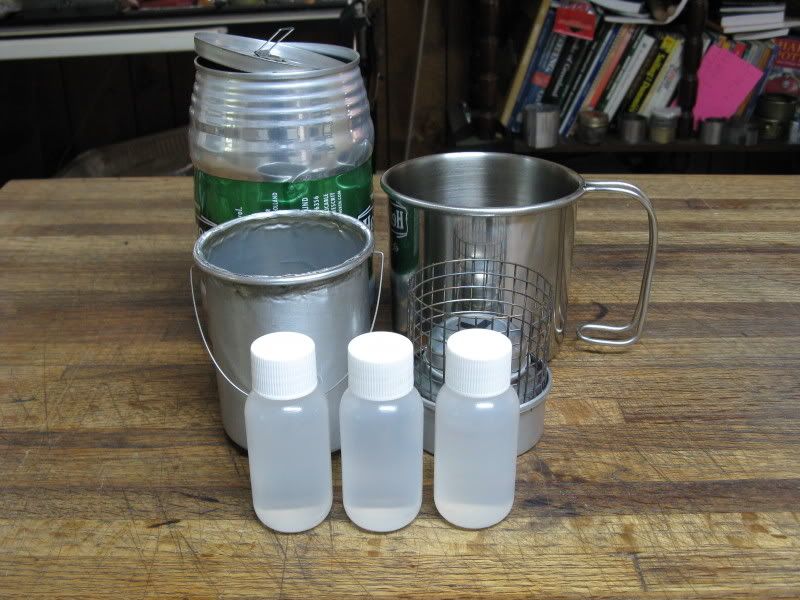 fits together to look like this::::::::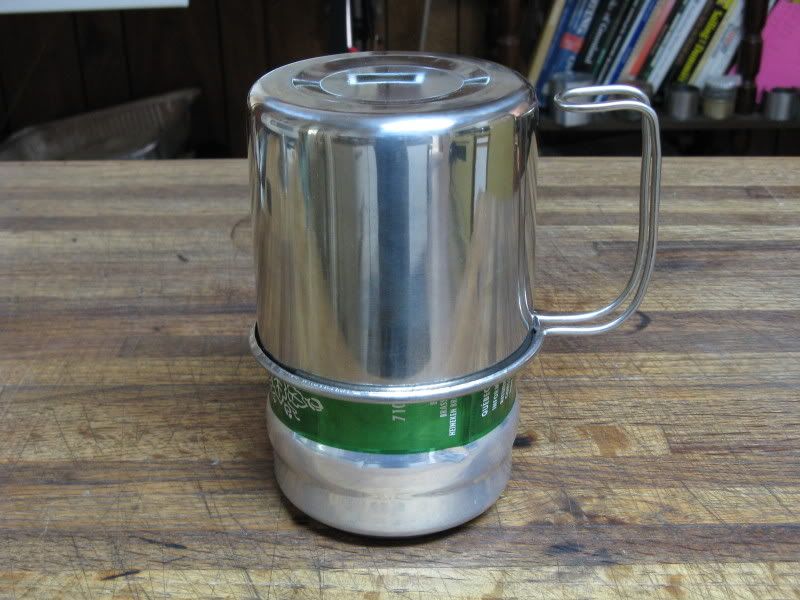 at 11 ounces, the entire kit is still a bit heavy, but all i could find for a cup that just fit over the Hienypot was the stainless steel one shown. i could trim a couple grams by eliminating the wire rim on the basket as well.
Daren.........