i understand that slingshots are called "Flips" in some areas of the USA.
in the UK they are called "Catapults". so says my British freind.
i've been playing around with slingshots for about a month. i didn't grow up with slingshots cause i had guns at an early age. i had BB, and Pellet guns, to start with, and graduated to a bolt action .22 Cooey at about 10 years old. days spent stalking gophers are fond memories!
yesterday morning i went out to the shop and built a three cavity mold for .375 round ball ammo. this morning i poured a couple hundred lead balls. it took less than a dozen shots to take that beer can apart.
the wire-frame Flip with the blue bands is DIY.
i used 1/4" aluminum stock and bent it in a bench vise. the band set is a replacement set made by Crossman. weight is 1.5 ounces.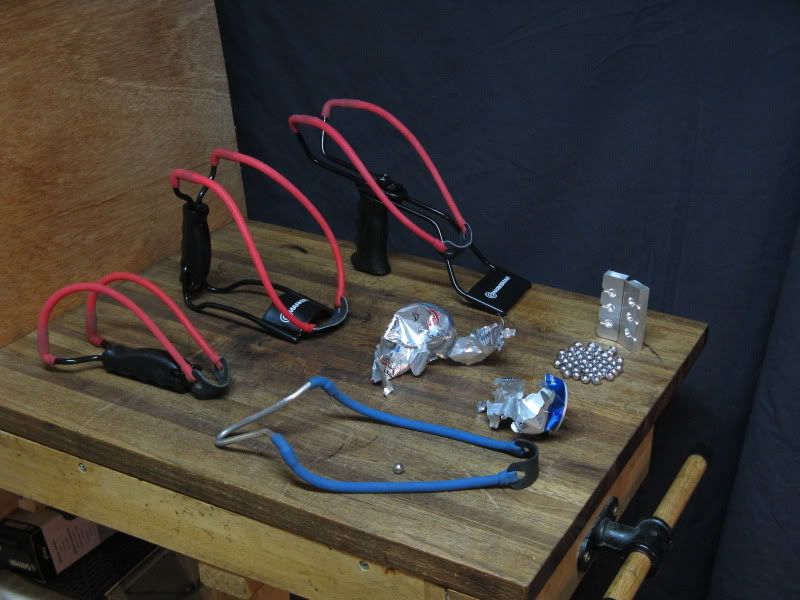 Daren..........