I like my alcohol burners, but just never had a stand I liked to go with them. I'm a klutz and needed something not too delicate, and big enough that the pots aren't sitting on a stand with the same effective area as a silver dollar. This is my answer. It's not the lightest pot stand out there (but it still is pretty light), but I'll bet it's easily among the most rugged.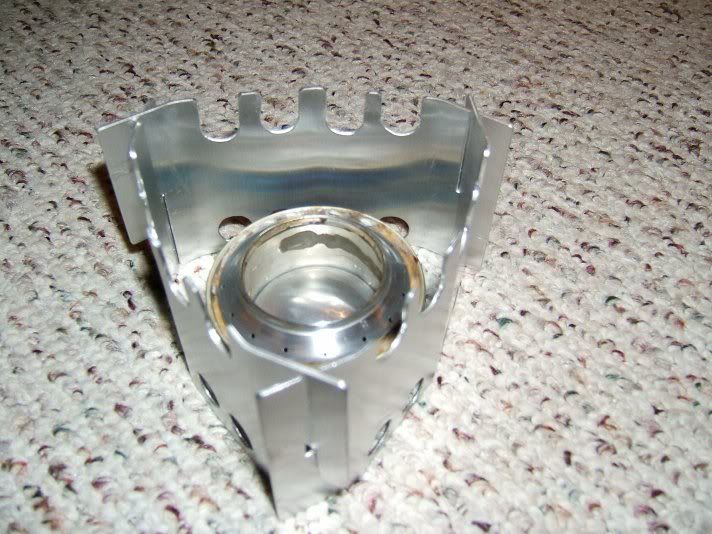 It's simply three identical pieces like this...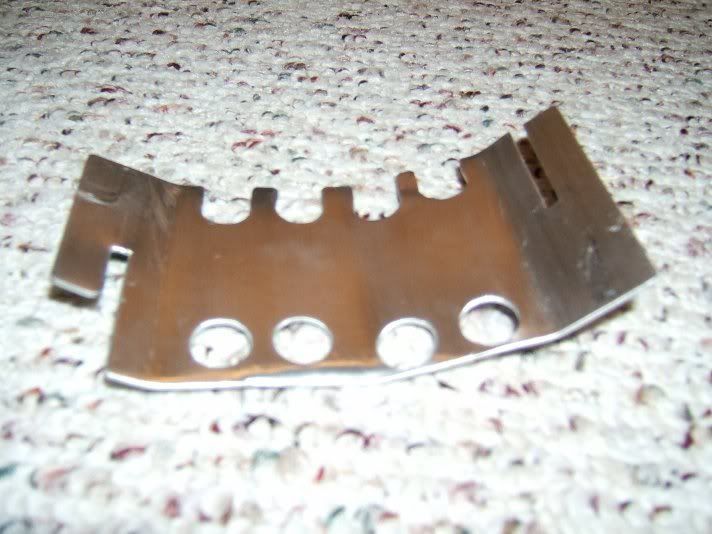 My eating is legendary, but even this weight (my own 215 lbs) is way more than I'd ever put in one pot for a meal.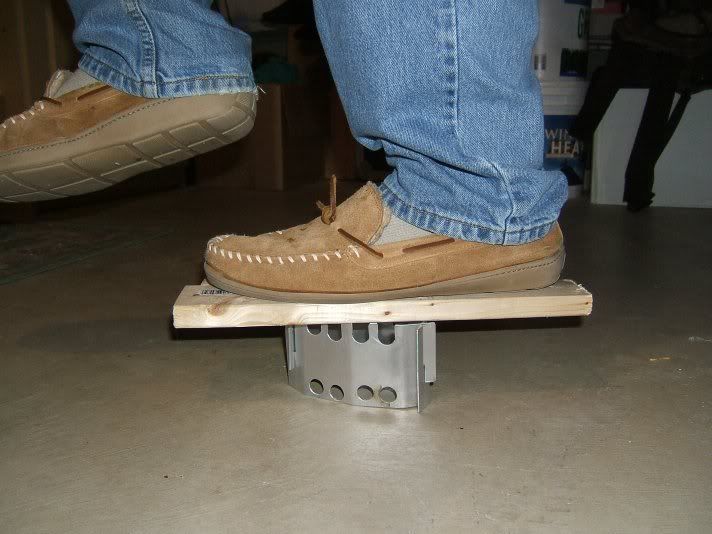 I did make a lightweight pot stand along similar lines, but only used it a few times. It never gave a single hint of failing, I just would cry if it did and spilled my dinner on the ground on a backpacking trip.
Ordin