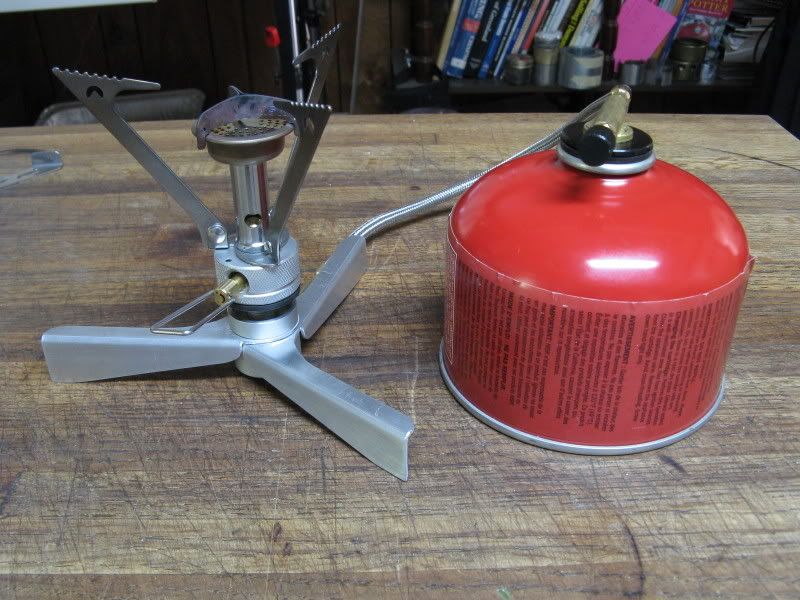 i had to test the Pocket Rocket on the Brunton stand, just to compare.
tested in the kitchen.
4.25" round x 3.5" deep aluminum pot without lid.
no windscreen.
boiled 2 cups of water in 2minutes and 20seconds.
canister was weighed before and after each test.
fuel usage was 11 grams per boil. (equivalent to 18ml of Methyl Hydrate).
stove and stand together weight, 6.9ounces. 197grams.
Daren..........