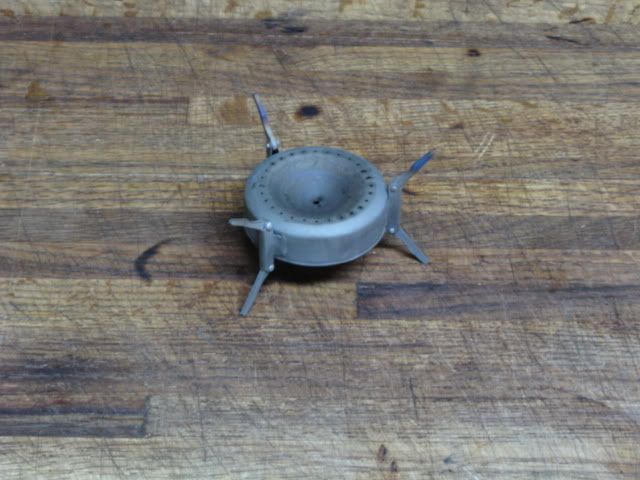 this stove will not blume, without priming, on less than one ounce of fuel.
everything at room temerature, in the kitchen.
1oz methyl hydrate
2cups water in a 5" diameter aluminum pot with lid
blume @ 2min 20sec
boil @ 11min 30sec
flame out at 20min
results consistent across three tests.