I just recently purchased this new cookset on ebay. It is made in Austraila and looks to be similar to a Sigg tourister Cookset. The Aluminum is light and the burner feels to be lighter than the trangia burner. The burner does not come with a simmer attachment.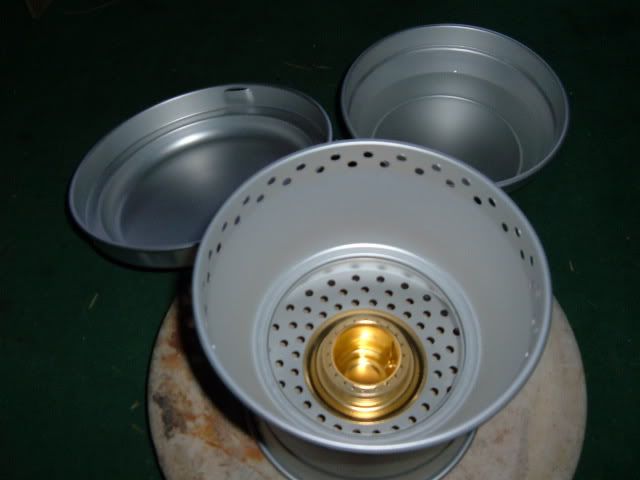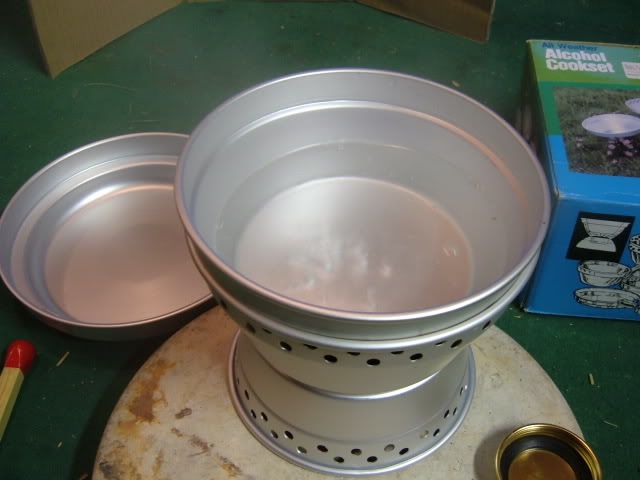 The three test burns were done with 1/2 ounce denatured alcohol, 42 degree water/ 2 cups, in a controlled enviroment.
The first two test achieved a boil at the 7:30 mark and flame out at 8:45
The third test achieved a boil at 7:40 and flame out at the 9 minute mark.