the parts: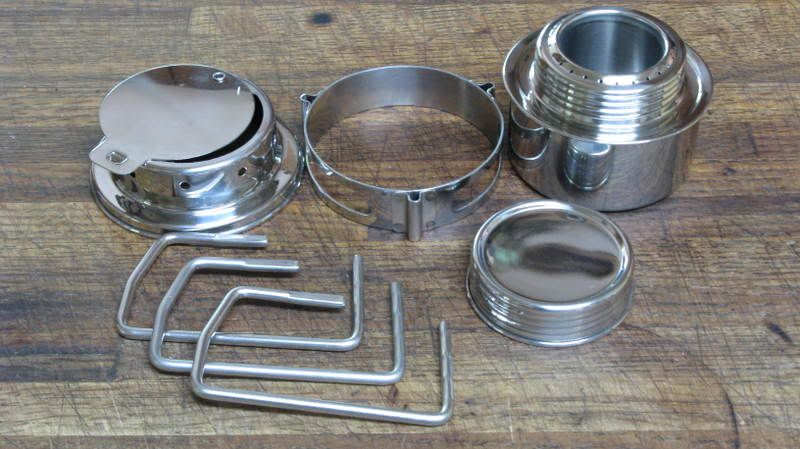 assembled:
this all stainless steel stove weighs in at 220 grams empty.
burner capacity is 4 ounces.
18ml of methyl hydrate boils 2 cups in 9:00 with flame out at 12:15.
i also tested it with a full 4 ounces of fuel. it boiled 2c in 9:30 useing 20ml of fuel. this was checked by weight and may not be accurate.
my over-all impression:
the ability to carry 4oz of fuel sealed in the burner is great for just a couple nights out. it's a bit on the heavy side for backpacking, but for kayaking that's not that important. the fact that it is all s/s is a great boon for us saltwater campers. the threads on the lid could be a little tighter, but it seals nicely on the rubber o-ring. the potstand is quite stable. the burner, stand, and simmer cap are sold seperately and came to a total of only 25 bucks.
i think it's a very usable stove, and the mirror polished finish is beautiful!
two thumbs up!!
Daren........