Just wanted to let you know I'm still making stoves with character
Video was made at the end of the burn, fuel almost out. Better than nothin.
Little bit low on light also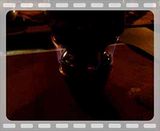 A piece of stainless steel wire prevents the wicks from slipping back into the burner.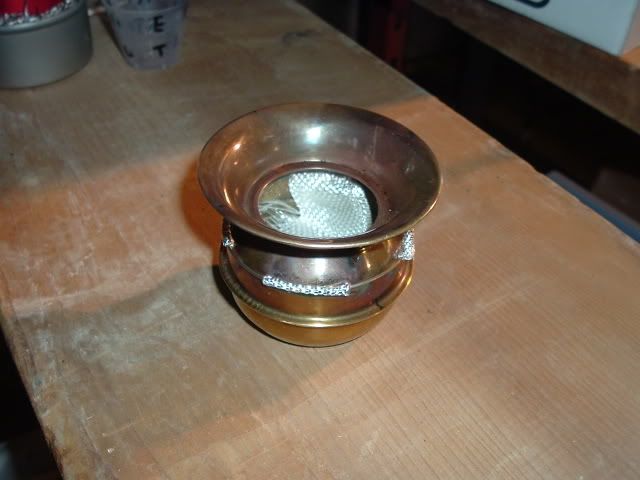 After it calmed down. Shows how well it fits under a Fosters beer can pot.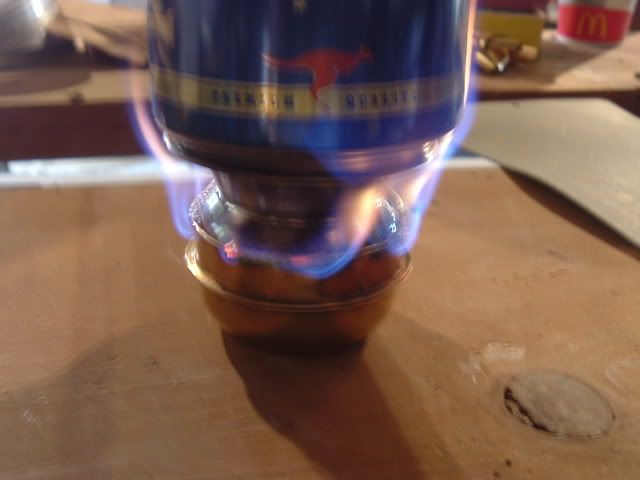 It calmed down after the burnoff of the saturated wicks. The wicks are made of 1 inch wide ribbon/tape fiberglass.