I got the Colorado last spring and my daughter and I have been out on it over a dozen times over the late spring and summer. They are very well built, easy to transport and can hold 500 Lbs. These are not the inflatable dingies we played with as kids or something you tow behind a boat a couple times before it's destroyed. The material is some very tough stuff and I have ran over a lot of logs, sharp rocks and even barnacles w/o any damage.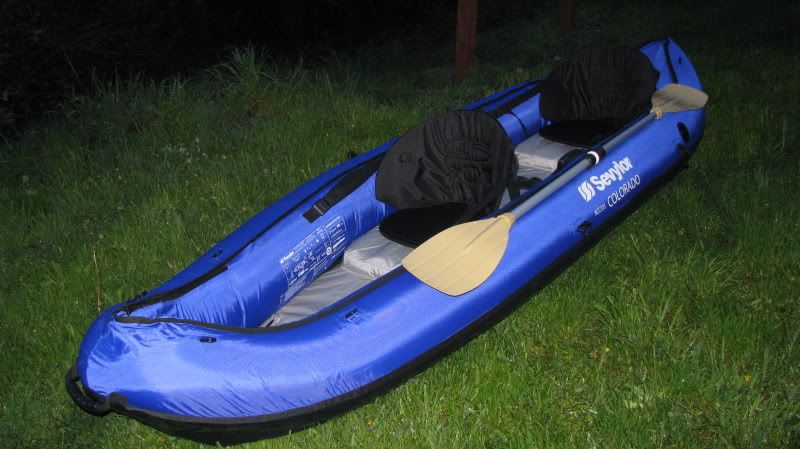 They weigh about 35 Lbs and my 11 y/o daughter and I can easily carry it full of gear. I drive a Toyota 4Runner so all I have to do is deflate the two side walls and fold it in half to load it. Completely deflated it can fit in a bag the size of a large suitcase. The side walls inflate in less the five minutes with a foot pump. The floor is an I-beam construction and is very rigid when inflated. The seats are adjustable and give very good support. The canoe is very stable and handles wakes from boats great. I use kayak paddles on mine.
I highly recommend the Colorado and it's one seat version the Rio. for light weight camping or day trips. I got mine for $349 with free shipping from Leisure pro sports.
The promo video for it.
Me out on Hogum Bay skirting the shore to get some wave action.