Did some slight modifications to my multifaceted Heine stove/windscreen/storage container. This was my first woodburner and wow, it boils water quick. I drilled a few holes for an adjustable potstand, depending if you are cooking with wood or alcohol.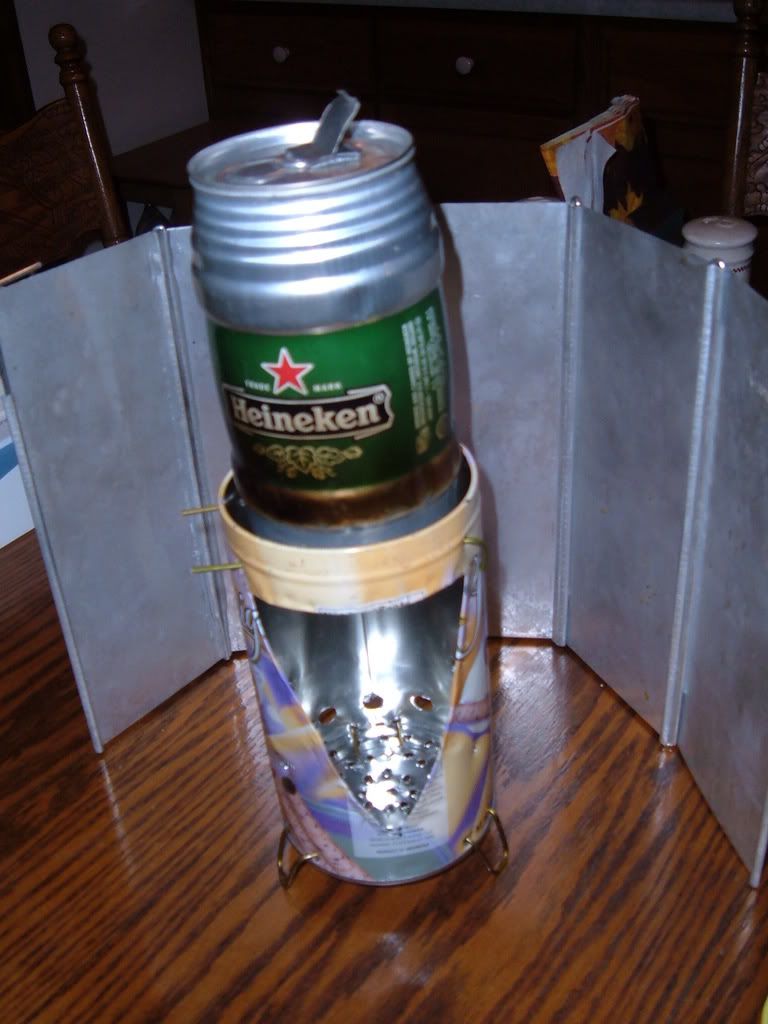 Notice the newly aquired "Starlyte"---thanks, Zelph
Gathered some tinder from my stand of White pines in the front yard.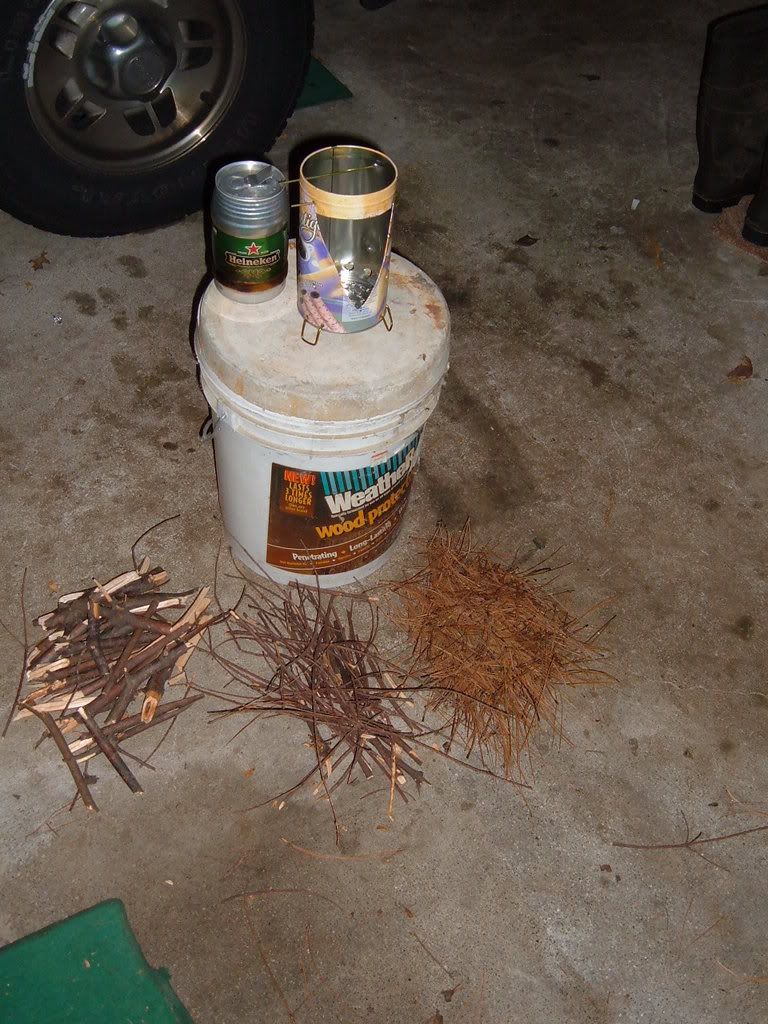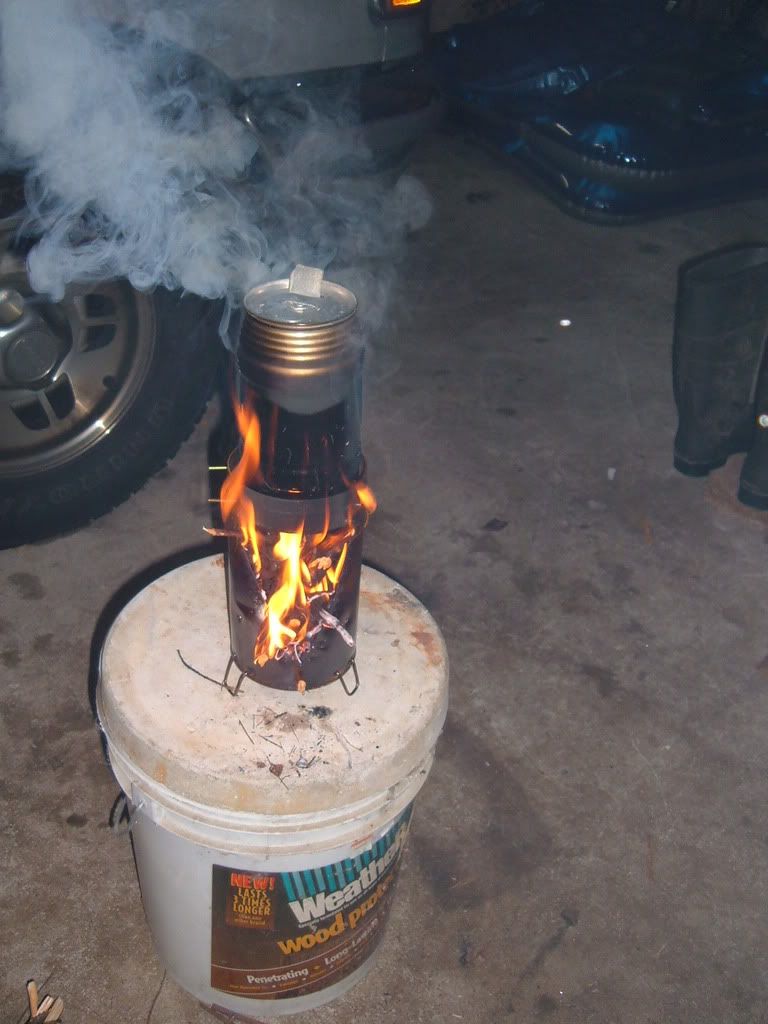 There goes the finish on the cookie tin. burned very hot.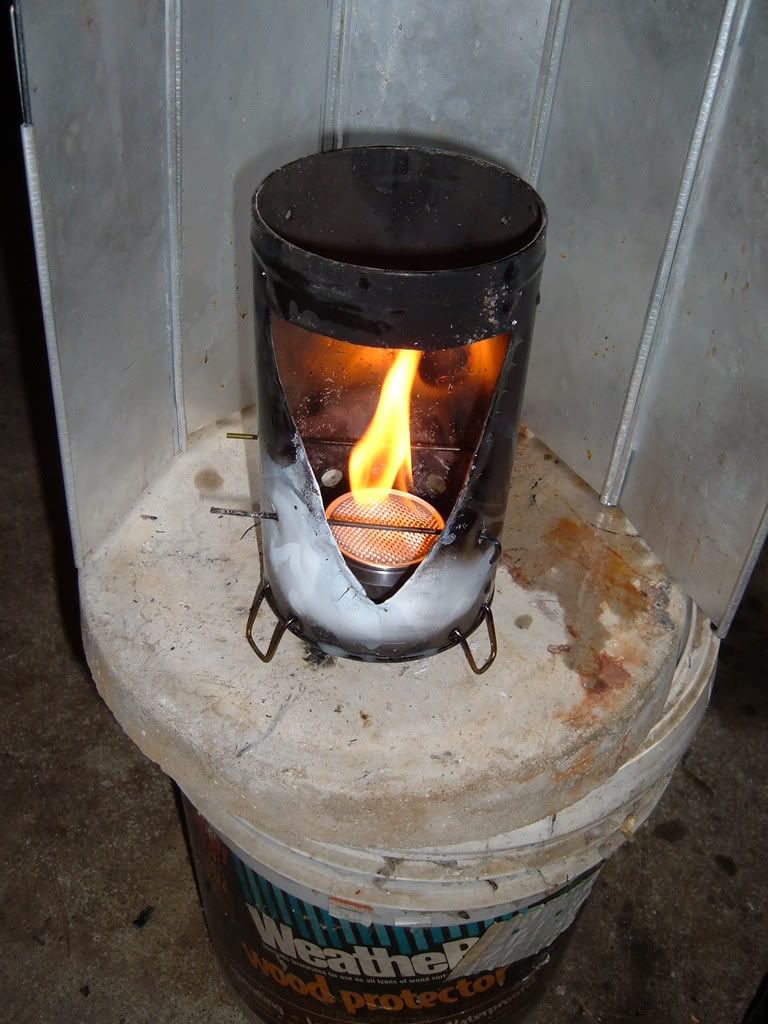 Set up for alcohol stove. Tin acts as wind screen for alcohol stove. You could use a small piece of flashing to cover the wood fuel port if desired.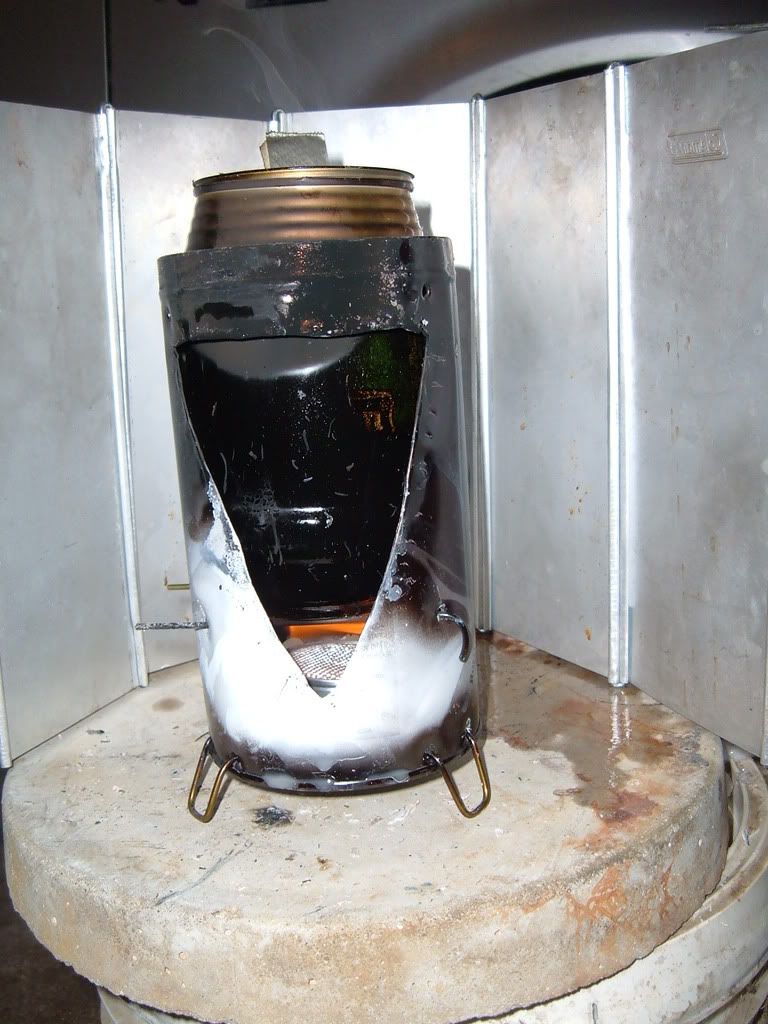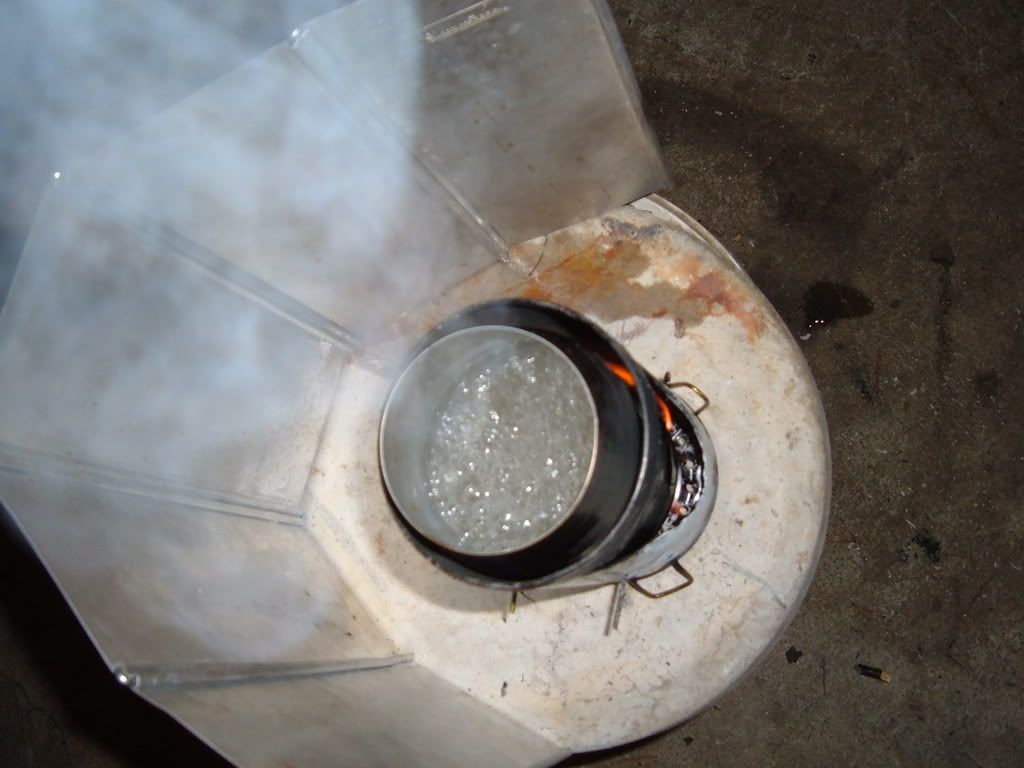 Took the Swedish design and incorporated it into a multi-functional Heine Companion using a cookie tin. Zelph, looks like I am going to need a bail for the Heine pot when using it with the alcohol stove inside the tin. I also took the three edges of the triangular wood port and bent them inward leaving a smooth edge to ease any worries about sharp edges inside your pack.
Easy to make and fun to play with---have at it Stovies.