I promised a video.
It isn't easy.
I made a video, but my laptop isn't up to the job for editing or for playing. I had to put it on Pause and move the slider and make "snapshots" of the video with Hypersnap DX software.
Here are representative photos, in sequence.
size of wood: very small diameter twigs on left side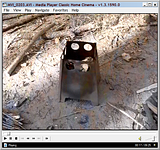 size of wood: finger diameter twigs on right side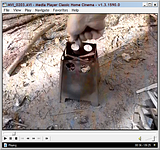 split hardwood
that's it: very little wood at all
lit from bottom
white smoke ...
burns off moisture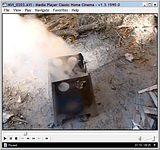 high flames ...
more white smoke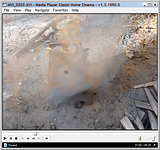 higher flames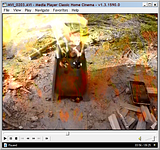 fire settles down: 3.5 minutes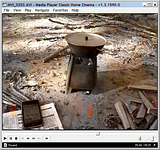 small flames: pan of water in place
MK1-UL: 2 Cups water rolling boil in 3 minutes 14 seconds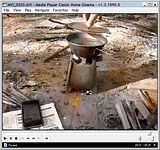 wood and pinecones: I didn't need