I used an aluminum energy drink bottle to make this simple wickatized stove with integrated pot stand. This stove was made awhile back on Whiteblaze.net
The weight of the stove is: Weighs 31 grams 1.093 ounces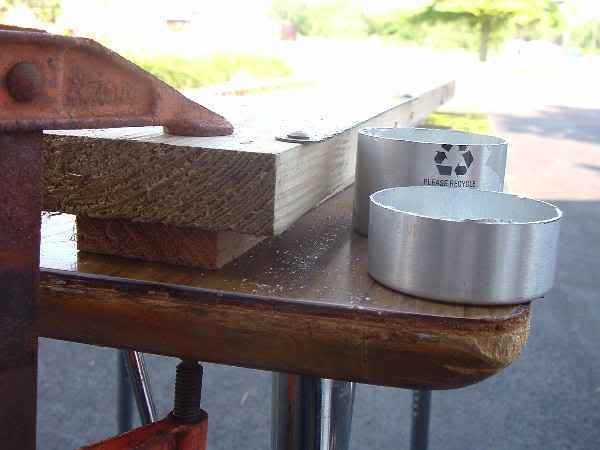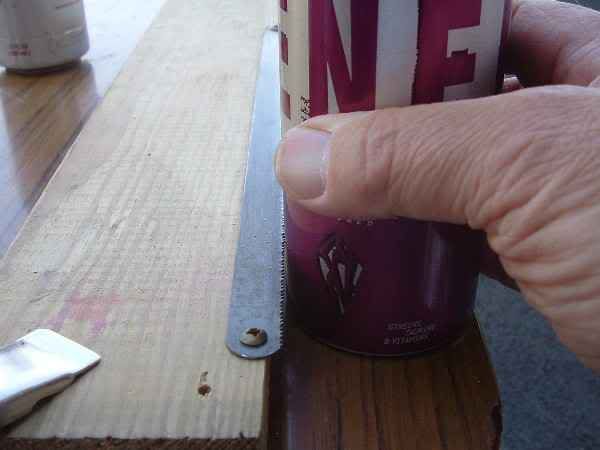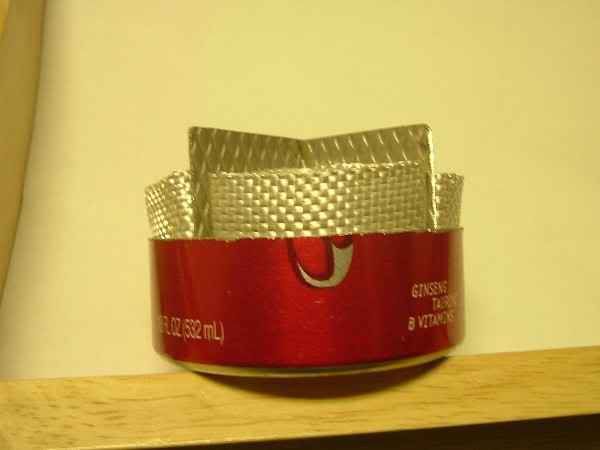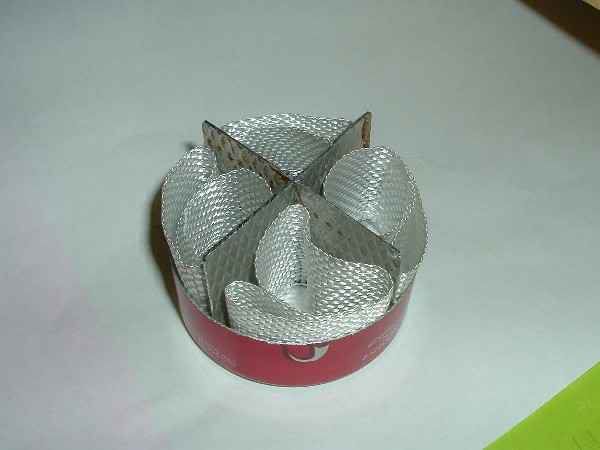 I mounted a hacksaw blade to a piece of lumber the thickness that I wanted the stove to be. The blade has two holes for mounting with small screws. I beleive the blade is considerd a medium cut/tooth. Mount the blade so that the teeth cut when you pull the bottle towards you. It's much esier to pull and cut than to push.
Want a taller stove, add a piece of lumber under the one with the blade attached. (shown in photo)
Clamp the lumber to a working surface. Shown is a formica table top.
Put some bar soap or bees wax or parrafin on surface that bottle will slide on to make it slippery and easy to pull towards you.
Take your time, have patience, take your time, cut a tiny bit at a time and turn, cut a tiny bit and turn, cut a tiny bit and turn. Thats the way!!! Now you got the hang of it
These stoves are really easy to make, the wick makes the stove!!!!!
Put some wick material in your existing stove and let it stick up above the rim by 1/4 inch and see what a differnce it makes in how it burns. It brings the fuel from the bottom up to the top to expose it to oxygen to get a better burn.
View the entire thread at Whiteblaze.net