Most everyone has heard of the Caldera Cone, well this is the Christmas Tree Cone stove
I used a Starlyte to power it up with one ounce of denatured alcohol. I used 2 cups of melted ice and snow. It boiled!!!!
I coordinated the stove to have star shaped holes for air in and out and the use of the Starlyte burner
The pot is a 2 cup stainless steel bowl. (oops you should look into this type of bowl for your mini wok works)
The tree shaped cone is a windscreen and pot support.
Skids asked for a Christmas stove and so here it is
The video is sideways
I did it in windows movie maker and could not figure out how to turn it upright. Anybody out there know how?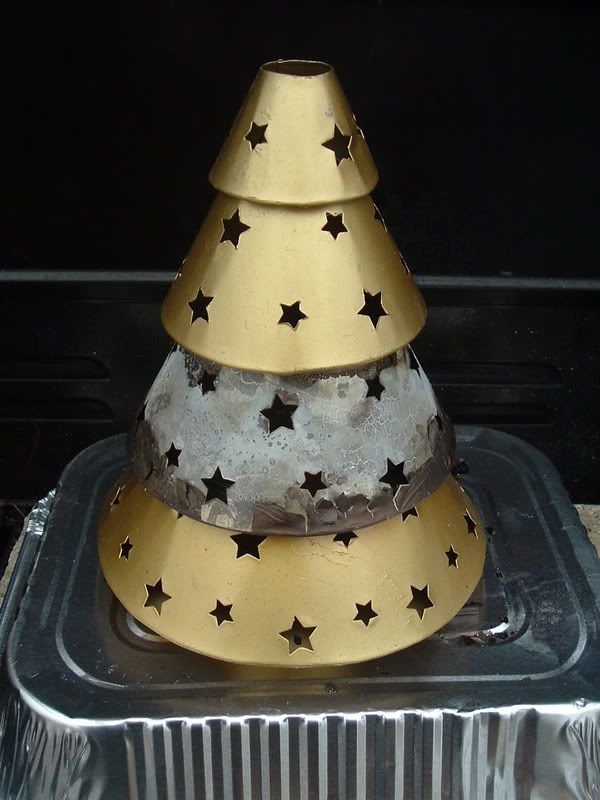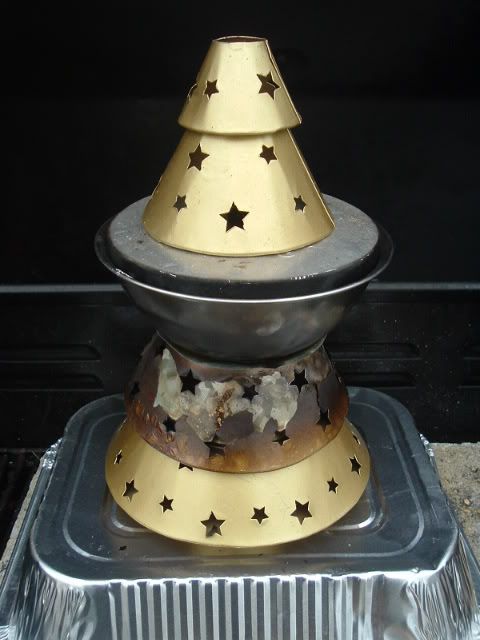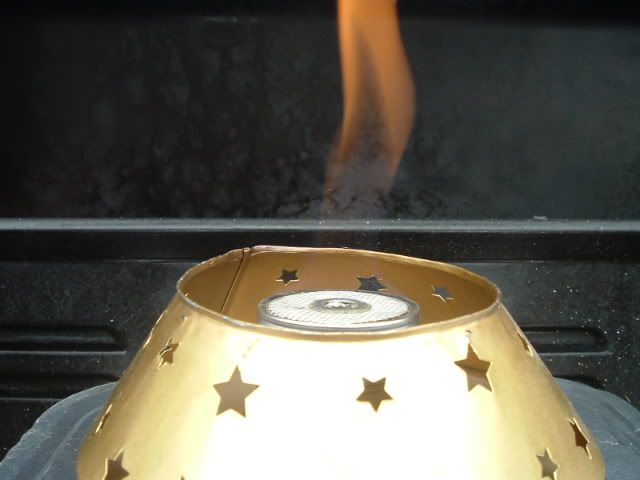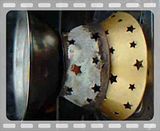 "Merry
Chrismas"
To Everyone
from bplite.com