I threw together a mini Trangia stove that could easily be made half the size into a Micro Trangia burner
The first pic gives you an idea of size comparison to the factory model. In the background, you can see my Busch camo penny stove that exploded on me.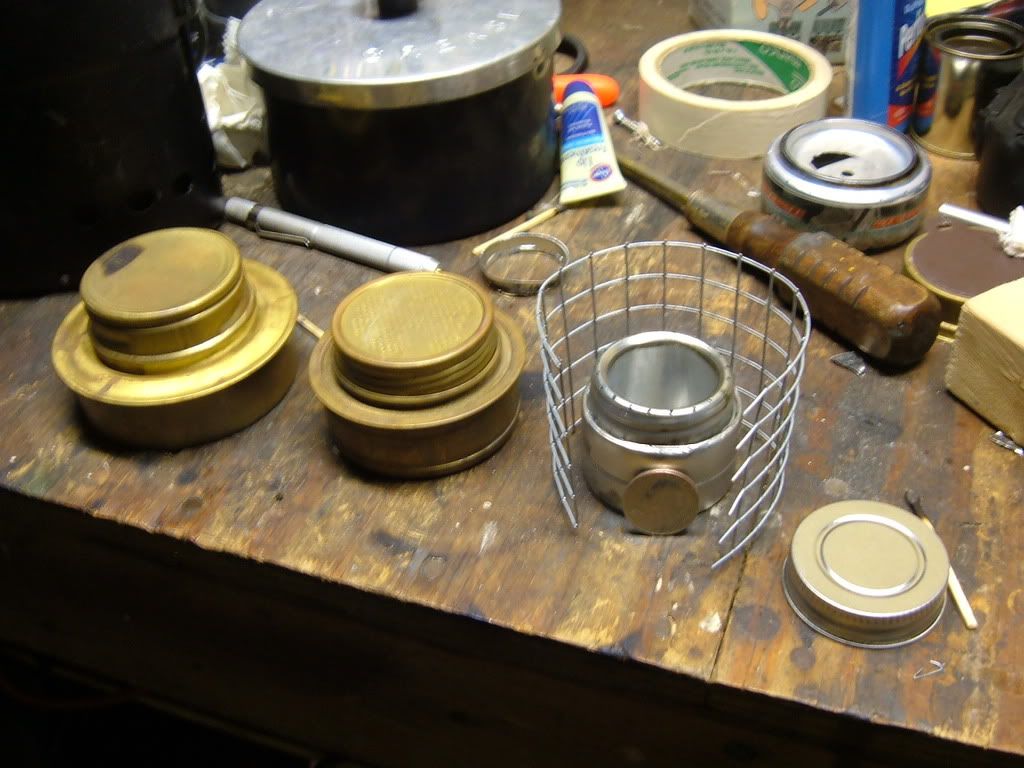 The following pics show the stove fired up using 91% alcohol !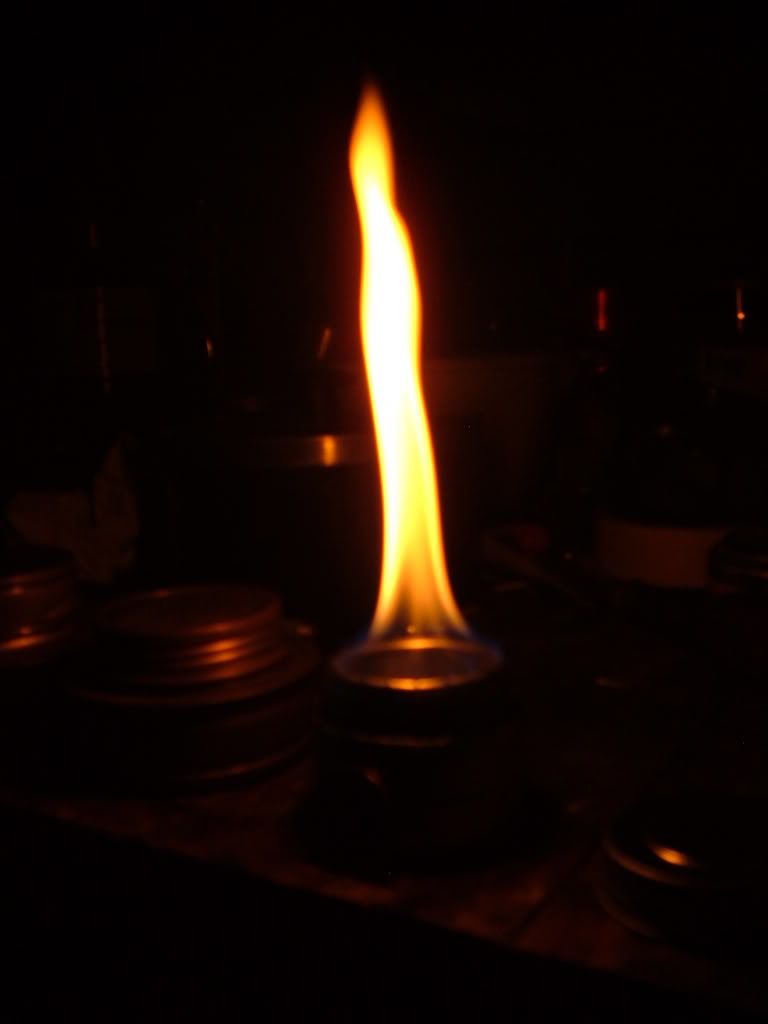 The stove was fairly easy to make once I found the right can to work with. I took a fuel cannister and used a can opener to take the lid off. Then I trimmed the lids base down to fit just inside the tea candle lid. I cemented it in with some jb-weld and drilled my burner holes, added some wick material and an inside wall, cemented the two halves of the candle tin together and presto---the ol' Stumpjumper has a Christmas present coming. I could further reduce the size , using a wedding favor tin.
Merry Christmas to All and Happy Hiking!