That first item..I don't know..I think someone had something with an odd shape that needed work while being clamped,rotated,reclamped,etc..looked like a pretty universal clamp system to me..why I bought it.However..It looks like it would do more damage than good.Maybe he's clamping wood while it's gluing for lathe projects..like ball point pen barrels or something similar..but there isn't any glue residue.
I'd like to find it somewhere on the net someday to see what it is really for.
The bed..I got smart after that project and started inlaying diamond shapes instead...It's easier.If I tell you the secret..I'd have to kill ya...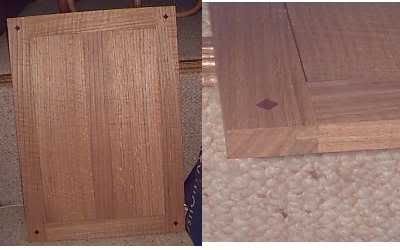 It always blows people away when they see the inlaid diamonds in person...