Hi All,
I found some time to do the Tongariro Crossing, it is a 18.5 k tramp through a volcanic area in the centre of the North Island. It has steep 800 meter climb at the start from 1100 meter start to 1900m at the top of Red Crater. This is considered one of the best day walks anywhere in the world.
Tony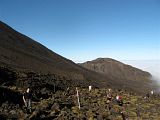 some days up to 2000 people tramp the crossing but this day only about 350 did it.
Mt Ngauruhoe through the mist
Spot the tramper on the side of Mt Ngauruhoe (small white dot in the middle)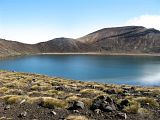 Green lake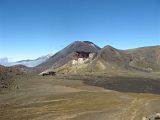 The view from Green lake Red Crate in the foreground then Mt Ngauruhoe and Mt Ruapehu covered in snow at the back.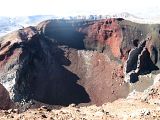 Looking into Red Crater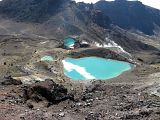 Emerald Lakes as seen in Lord of the Rings