I found this old gunrack..probably somebody's old high school project..cost me a whoppin' $4!It's made of some nice Tennessee Red Cedar and had enough clear wood in it for "restorin" it to something more worthwhile..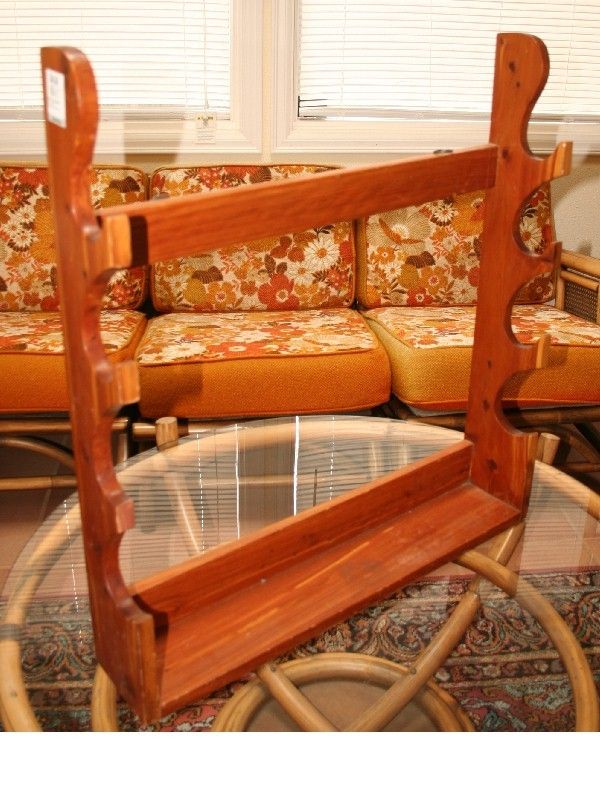 It took a bit of cuttin' and slicin' but should be a real boomer for volume and deep tone..a tenor ukulele!I used some quartersawn black oak for the bridge and fretboard...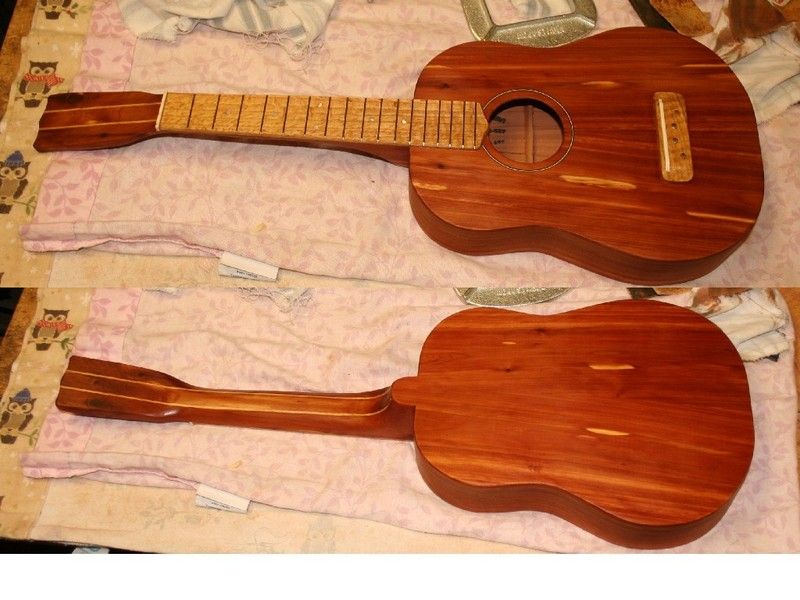 I got enough wood out of the gunrack to probably make another soprano..except I'll have to use a different wood for the neck...
..maybe I'll hunt up some more of the TR cedar..Hmm..I remember seeing an old small bookrack of that cedar recently..
I've always wanted to make one from TRC but it usually has so many knots in it that I'd be afraid they'd fall out of the wood that is a little more than a 1/16" thick...but this rack had a couple clear pieces that worked.It only has the first coat of oil on it..and I'll need about 6-8 more coats before putting the tuners and strings on it...