This is part off an ongoing test of a device/method of determining the correct distance from top of burner to bottom of pot.
These are full photos of sample views of flame pattern given off by the PMS stove designed by Skids. A visual and olfactory examination of his stove seems to indicate the pot support portion of his one piece stove is at optimum hieght.
These photos were taken as the flame increased in size as time elapsed in the course of burning 1/2 ounce of fuel to cause 1 cup of water to boil. I chose 1 cup because holding my face and camera over the class pot for the duration of a 2 cup boil would not be possible. Had to hold my breath for too long a period of time
Using a glass viewing device such as the glass pot used in the glass stove thread, makes it possible to determin the correct height of a pot stand in relation to the height of the burner.
I'm in the process of constructing a STOVIES adjustable platform to hold the glass viewing container. It will be used to hold the container over any size burner to determin the correct height to make the pot support. It will raise up and down by turning a screw devise. It will have the ability to focus the glass container over the flame until it is at a visual height of adjustment that is deemed to be the correct distance, burner to bottom of pot.
I believe this to be a significant breakthrough for STOVIES all over the world. Pass this information on to the appropriate country that may be viewing.
Start from the bottom photo and work your way up to see the sequence of flame growth.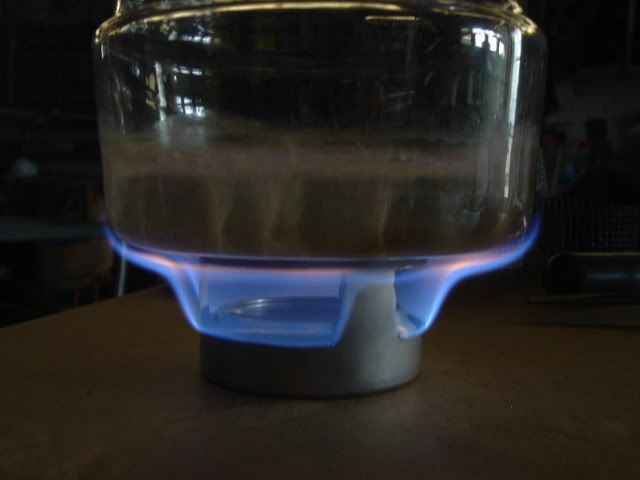 Flame pattern
Water boils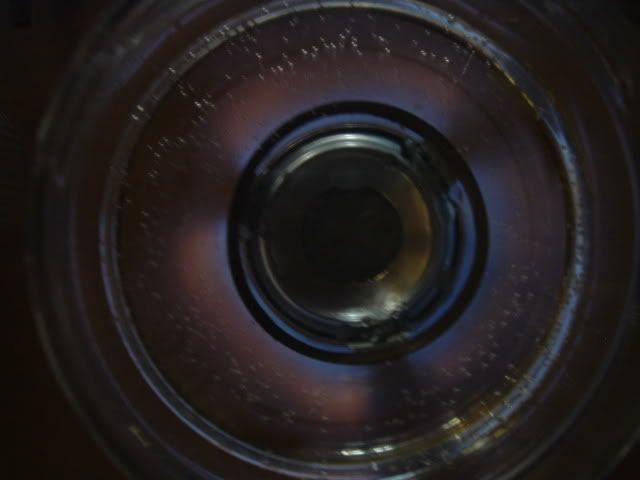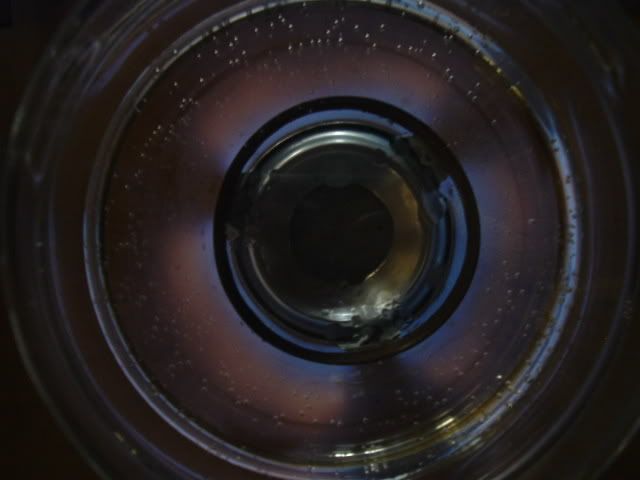 Bubbles formed. Look deep into the center, you can see the hole that the fuel is poured into, thats how clear the glass container is. I feel like a Dr. looking into the bowels of the burner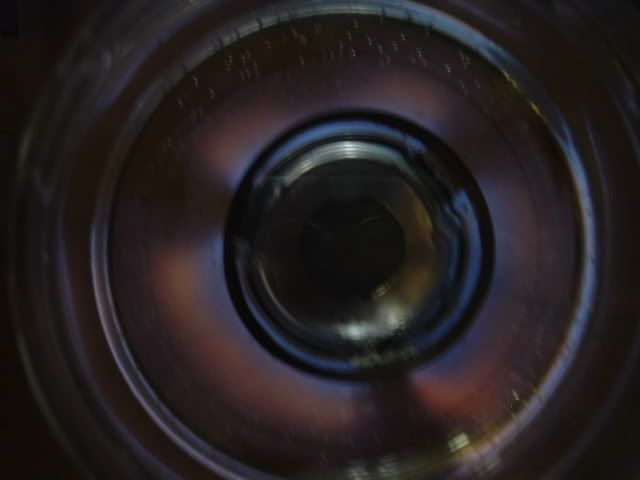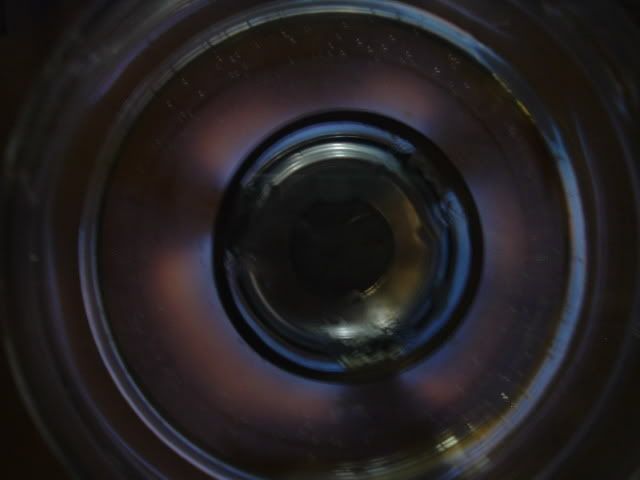 Red/orange intensified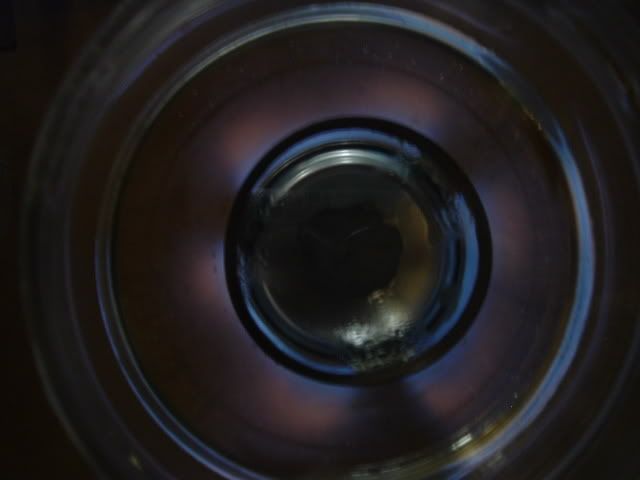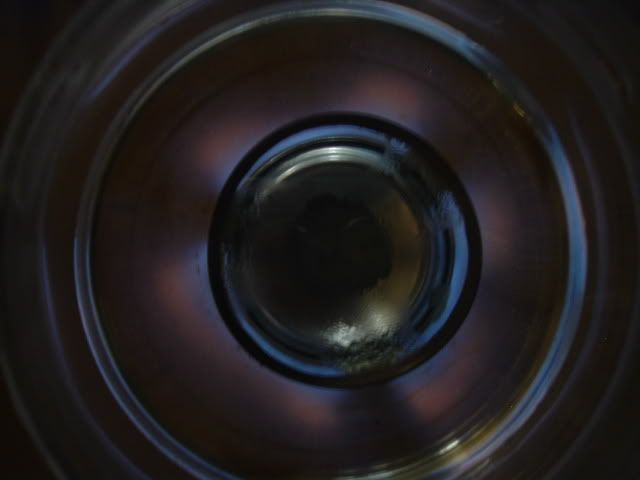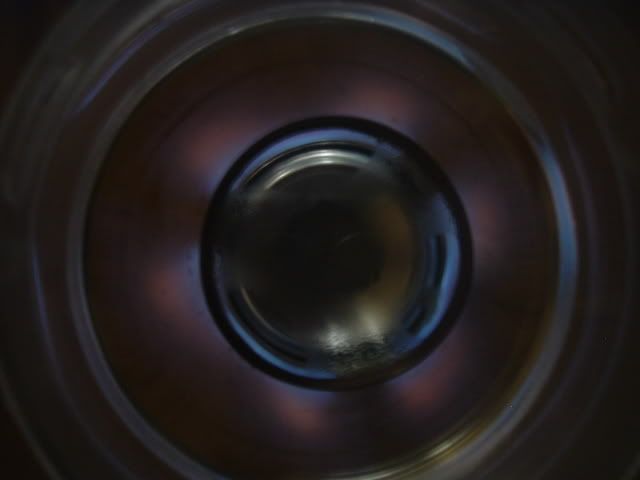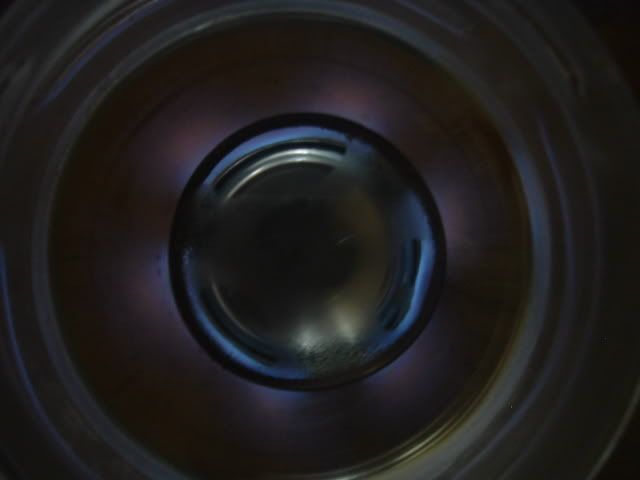 Red/orange starts to radiate outward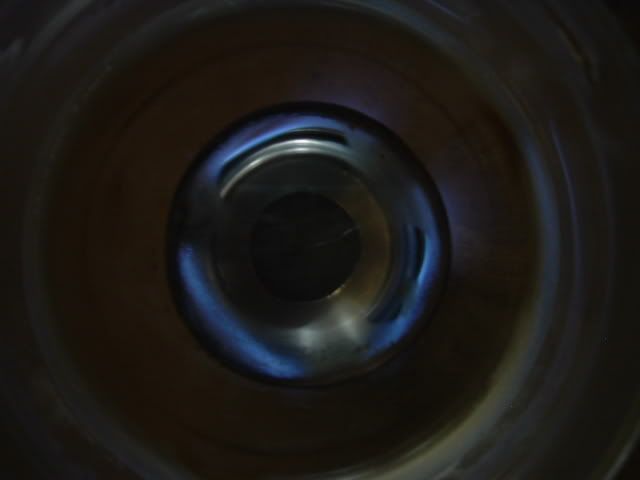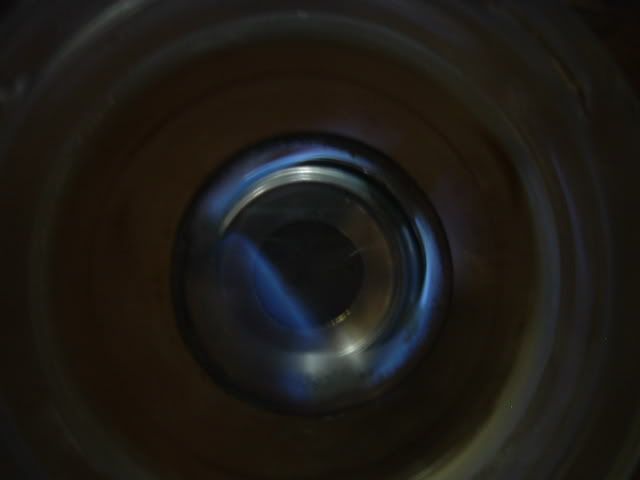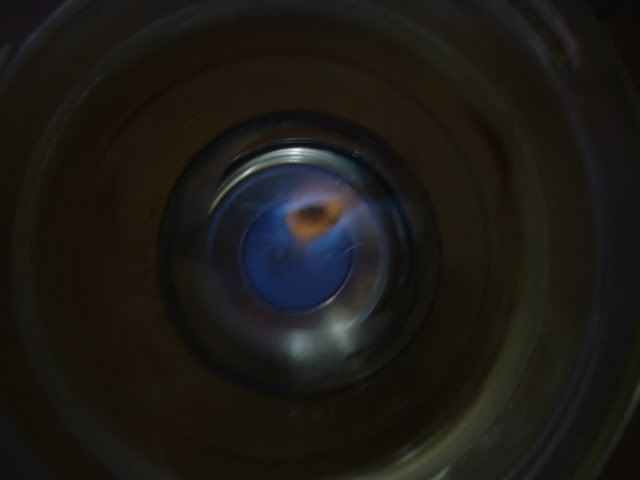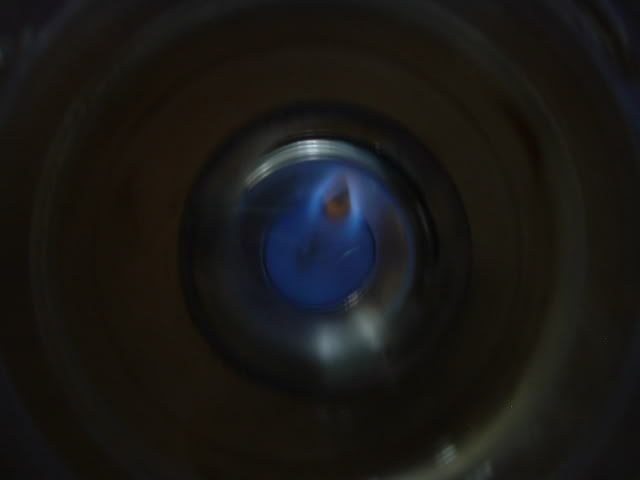 Seconds after stove is lit