This was from the previous weekend. You can bet all the gorgeous fall colors are buried under a heavy layer of white now. Snow level dropped to 2500 ft this weekend....
Looking at the Tatoosh Range: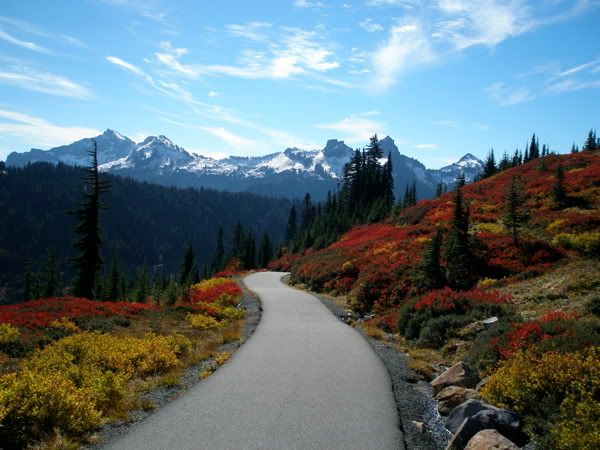 Looking at Rainier:
It was a pretty hike that day. Not a hard one by any means, but one of those 'winter is around the corner' hikes that have a very bittersweet feeling.